Samsung Galaxy S8 accessory confirms design changes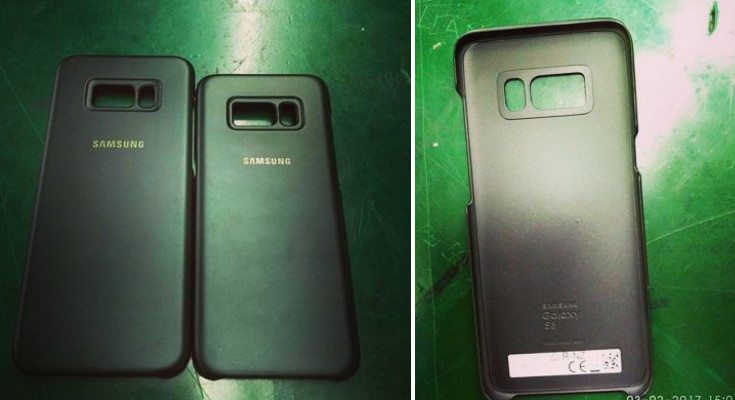 Not a day goes by that news doesn't break on the Galaxy S8. Today it's a Samsung Galaxy S8 accessory leak, which confirms a new design for the flagship.
If you were still on the fence about whether Samsung would do away with the home button this year it's time to jump off. The larger question has been where they would deposit the fingerprint sensor. Initially, we heard it would be under the glass but that doesn't appear to be the case. Previous Galaxy S8 leaks hinted it moving to the rear. Well, a new Samsung Galaxy S8 accessory leak drives that point home.
As you can clearly see, there is a wide slot on the case shown in the photos. That's because there will be a fingerprint scanner on the rear, something we haven't seen in a while from Samsung. Keep in mind, the Samsung Galaxy S8 case cannot be confirmed or denied as legit although we feel it's on point. How consumers feel about that is going to be very, very interesting as it will take a lot of getting used to if you have owned the previous Galaxy flagships.
The other interesting thing to note about the case is the cut-out on the side. Many expect a special button to be present for "Bixby" which will be the company's new Virtual Assistant. You can also see a bit of a lip on the Samsung Galaxy S8 case, so no surprises there. While we don't know where the images hail from, they claim to be the official case and were just taken a few days ago judging by the time stamps.
The past few years have seen an uptick in case leaks, which in turn can tip us off to an unannounced smartphone's design. It happened to LG earlier this year, and we expect Samsung will be far from the last company to see a leak of this nature in 2017.
How do you feel about the Samsung Galaxy S8 fingerprint senor being on the rear?