Redmi Note 4 review on gaming performance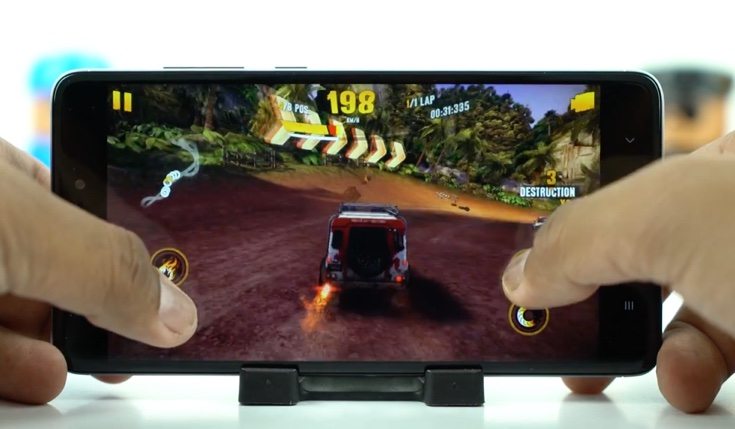 Xiaomi produces some very decent smartphones with competitive prices and a recent arrival is the Redmi Note 4. Those considering buying this device and who particularly enjoy mobile gaming might want to check out more about this aspect before making a purchase. A Redmi Note 4 review on gaming performance gives a good idea of what you can expect.
The Xiaomi Redmi Note 4 first launched in China with a MediaTek Helio X20 processor. However the variant that has recently released in further regions (including India) packs the Snapdragon 625 chipset instead. It is the latter version of the phone that is shown in the Redmi Note 4 gaming review video embedded below.
For full Redmi Note 4 (Snapdragon 625) specifications do check out our Redmi Note 4 vs Honor 6X specs comparison. Key details as far as gaming performance are concerned are a 2GHz Snapdragon 625 octa-core processor with Adreno 506 graphics. The model used for the video review is the 3GB of RAM variant although it's also available in 2GB and 4GB RAM options.
The Redmi Note 4 review on gaming begins with showing the temperature level of the device and battery level before gaming begins. It continues with various sections of gameplay footage so you can see how it performs. The game demos begin with Asphalt Xtreme and this is followed by Modern Combat 5, Riptide GP2, NOVA 3, and GTA San Andreas.
After each few minutes of gameplay the temperature is tested again and the new battery level is shown. At the start of the review the handset had a 96% battery level and a 30-degree Celsius temperature. By the end the battery level drops to 76% while the temperature increases to 35.8-degrees. At the conclusion of the review is an overall rating and the phone scores 4/5 stars. The performance is described as good with no major lag.
When you've watched the video we'd like to know if you are satisfied by the performance shown in this Redmi Note review on gaming? Do share your comments by using the box below.
Source: Fone Arena (YouTube)