iPhone 8 display will make use of Virtual Buttons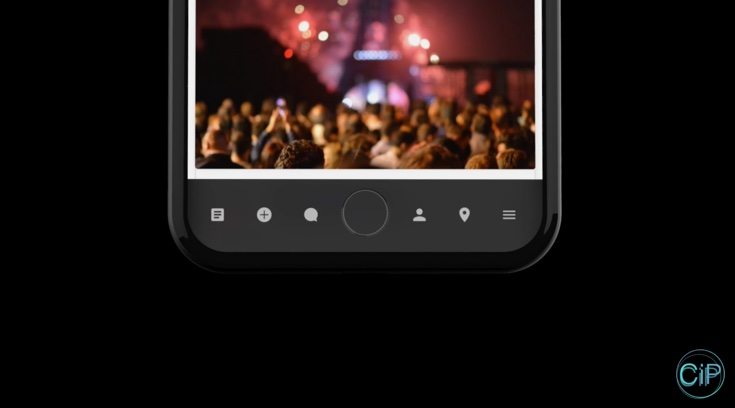 Another day, another new iPhone 8 rumor. The display is in the news again today but not due to any iPhone 8 Edge news. This time we will focus on the home button or lack of one.
A new report is making the rounds from Apple Guru and analyst Ming-Chi Kuo. We will cut to the chase with this iPhone 8 rumor as Kuo says it will feature virtual buttons this year. Not a virtual home button under the glass, but a section at the bottom dedicated for buttons. Despite that, it's still billed as a 5.8-inch iPhone 8 and not the iPhone 8 Plus or the iPhone 8 Edge by Kuo.
If you're a little confused with the overall dimensions of the iPhone 8, don't feel alone. Kuo says the iPhone 8 will actually use a 5.8-inch OLED display but that only 5.15-inches of the panel will be usable. The bottom will feature a "function area" where we assume you can unlock your handset. What else it will do is anyone's guess although we can't imagine Apple would waste the space. It should be cool.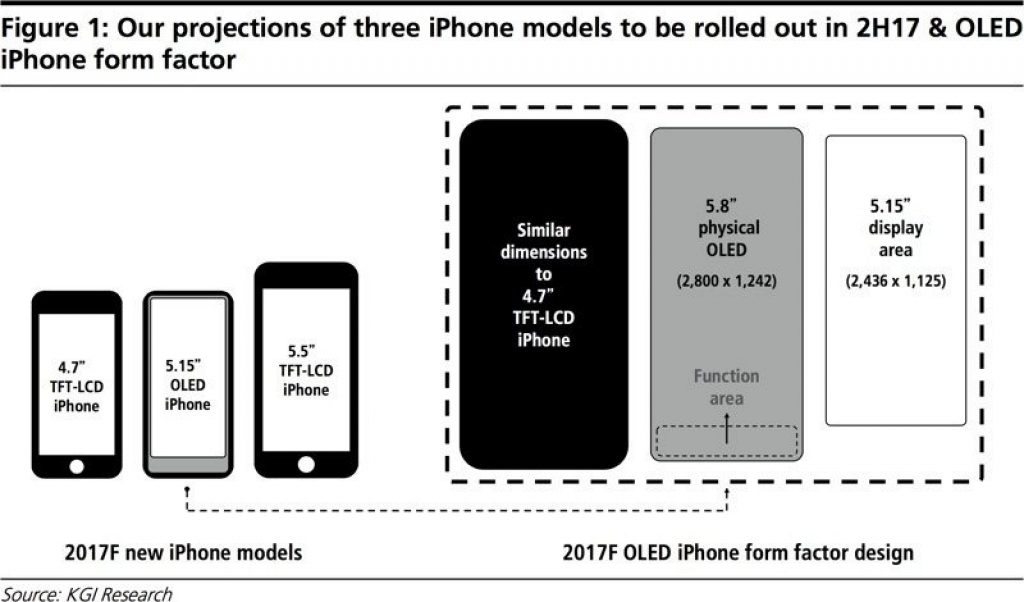 If you were hoping for the iPhone 8 Edge rumors to be true, you may be disappointed. The report doesn't use that moniker says the side bezels will be non-existent so we will probably see a full-screen flat OLED panel. It will apparently leave the same footprint as the 4.7-inch iPhone though due to slim bezels and their interesting approach. If you're having trouble wrapping your head around it, check out the diagram below.
Nothing new was mentioned in regards to the iPhone 8 specifications aside from the fact that it may have biometric features and great battery life. Apple is said to still offer up a 4.7-inch iPhone 8 and a 5.5-inch iPhone 8. Those models are thought to only see a slight improvement over the iPhone 7 whereas the iPhone X or Anniversary Edition will get to billing.
via – MacRumors