Confirmed Leicester lineup vs Sevilla via update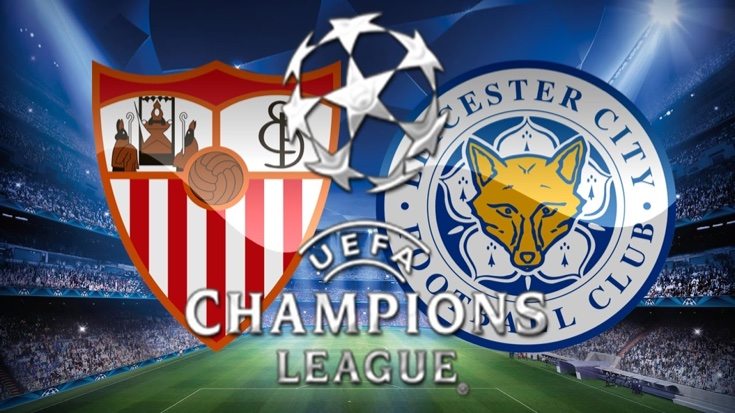 There's further UEFA Champions League action tonight with Sevilla vs Leicester City as well as FC Porto vs Juventus in the first leg of the Round of 16. UK fans who want all the latest on the Foxes might want to check out the official Champion League app for Android and iOS. The newly updated free app will give you the confirmed Leicester lineup vs Sevilla, live score, team news and much more.
It seems almost unthinkable that Premier League champions Leicester City FC could actually be facing relegation after their recent poor run. They were recently knocked out of the FA Cup by Millwall and have not lived up to expectations in the Premier League this season. However, the club has had success with their Champions League debut so Claudio Ranieri will be hoping to keep hold of that dream. It won't be an easy task this evening though, as Leicester takes on the winners of the Europa League for three seasons in a row.
Current team news suggests that Shinji Okazaki will be in the starting eleven alongside Jamie Vardy. However, Leonardo Ulloa is doubtful to play following a thigh injury while Islam Slimani is out through injury. Meanwhile Robert Huth has to be careful after already collecting two European bookings this season. One of the best ways of following your club in the Champions League is with the official UEFA Champions League app and we have the details coming right up.
The free app gives full coverage of the competition straight to your smartphone or tablet. When setting up the app you simply need to choose your favourite club to follow and you'll get the relevant information. Checking out today's match for example you'll find an overview, latest news section, match details, squad, and stats. The overview has breaking news, potential lineups, suspension and injury news, and much more.
One of the best parts of using this app is the personalised notifications feature. You can choose to receive as little or as much detail as you want. For instance once made official you can get the confirmed Leicester lineup vs Sevilla. Other options include match stats, goals and penalties, red cards, substitutions, and kick-off/full-time info. Of course the app will also bring you the Sevilla vs Leicester City livescore in case you can't be in front of the TV watching.
The UEFA Champions League app for Android was updated earlier this month. It's compatible with devices running Android 4.0.3 or later. Alternatively the UEFA Champions League app for iOS was updated just yesterday bringing further improvements for match commentary and the video card. This app is compatible with iPhone and iPad running iOS 8.0 or later. We've provided both the Google Play and App Store links below. Will you use this app to find out the official Leicester lineup today? Also we'd like to hear your Sevilla vs Leicester City predictions?
UEFA Champions League app – Android
UEFA Champions League app – iOS