Confirmed Chelsea lineup vs Swansea via CFC Live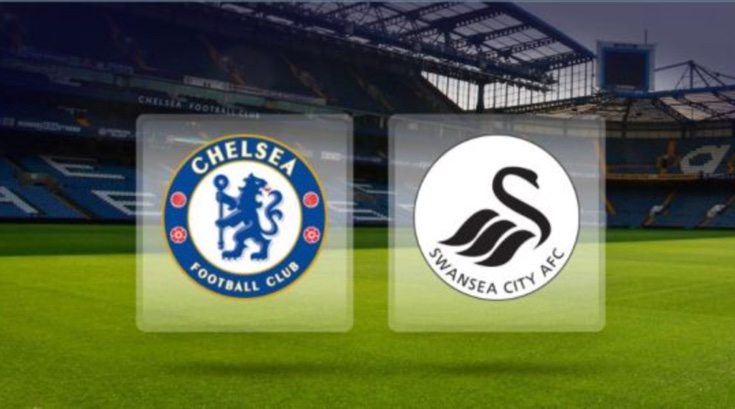 Premier League action today includes Chelsea vs Swansea City at a kickoff time of 3pm. Fans of the Blues will be wondering about team news and Antonio Conte's starting eleven, and one of the best ways to be one of the first to know is with a mobile app. You can get the confirmed Chelsea lineup vs Swansea via the free CFC Live app that also offers live scores and a whole lot more.
Today's fixture is a great opportunity for the Blues to further tighten their grip on the trophy, as they already have an eight-point lead at the top of the table. Latest team news suggests that Marcos Alonso and Davis Luiz could be back in the starting lineup, while Cesc Fabregas and John Terry are more likely to be on the subs bench. Meanwhile Diego Costa has an amazing strike rate against Swansea. Blues supporters will obviously be hoping for the same again today.
A free Android and iOS app will give you all the latest news that you want to know. CFC Live – Chelsea FC News has recently received an update with further improvements. The app aims to be a one-stop shop for all Chelsea news and information and could become a fan favourite. Not only does it offer news and match reviews, but you'll also be able to get a games schedule, highlight photos and videos, match archives, and the Chelsea vs Swansea live score.
Further benefits include details of substitutions, cards, and of course the important confirmed Chelsea lineup today vs Swansea once available. Users can also opt to receive notifications for breaking news, kick-off, goals, yellow and red cards, results and more. Checking out the app's newsfeed today there's a glut of info for the match including a Chelsea vs Swansea prediction poll, a video recapping the club's last week, news articles, player profiles and more. If you haven't tried this app before it's certainly worth checking out, particularly as it's a free app on Google Play and the App Store! You can do so at the download links below.
The CFC Live – Chelsea FC News app for Android has a high user rating and is compatible with smartphones and tablets running Android 4.0.3 or later. Alternatively you can get the CFC Live – Scores and News for Chelsea Football Fans app for iOS devices. This one is compatible with iPhone and iPad running iOS 8.0 or later. If you use the app for the latest news and the Chelsea lineup vs Swansea today, do let us know what you think by sending us a comment.
CFC Live app – Android
CFC Live app – iOS