2017 Nokia 3310 render described as 90% accurate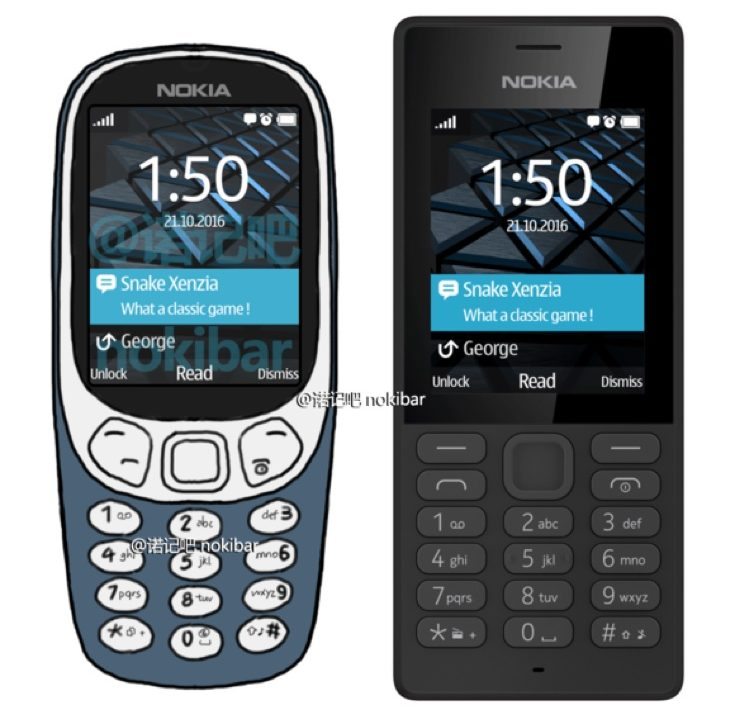 These days we might imagine it's all about the smartphone and that feature phones are old news. However, there has been a huge amount of talk about a new Nokia 3310, a revamp of an old Nokia feature phone from 2000 that was massively popular. Now a 2017 Nokia 3310 render has emerged that is described as being 90% accurate.
The new Nokia 3310 (2017) is expected to be unveiled at Nokia's MWC 2017 event on February 26. If that turns out to be the case there's certainly not too long to wait to find out how accurate this new render is. Along with news on the 2017 Nokia 3310 we anticipate the reveals of new Nokia Android smartphones including the rumored Nokia 3 and Nokia 5.
We've seen new Nokia 3310 concept designs on more than one occasion. However, the difference with this latest render is that it's claimed to be very close to the real deal. Previously reports tipped the design as being akin to the classic 3310 although slimmer and lighter. As well as this it's expected to feature a full color panel. This source of this 2017 Nokia 3310 render is stated to be a reliable source in China with a good reputation for Nokia leaks. It has been sketched by hand with claims of 90% accuracy.
At this stage we should point out that we cannot verify that claim but of course it could be credible. Further leaks suggest that the new 2017 Nokia 3310 will have a 2.4-inch QVGA display and also feature a camera. Meanwhile recent rumors suggest the handset will come in a variety of colors, have swappable face-plates, and will be running Series 30+.
We'll be following all of the Nokia news from MWC 2017 and will give confirmed Nokia 3310 (2017) information as we get it. In the meantime we'd like to hear what you think of this new 2017 Nokia 3310 render. Do you think this will turn out to be largely accurate?