Telltale Games' Guardians of the Galaxy Episode 1 Due This April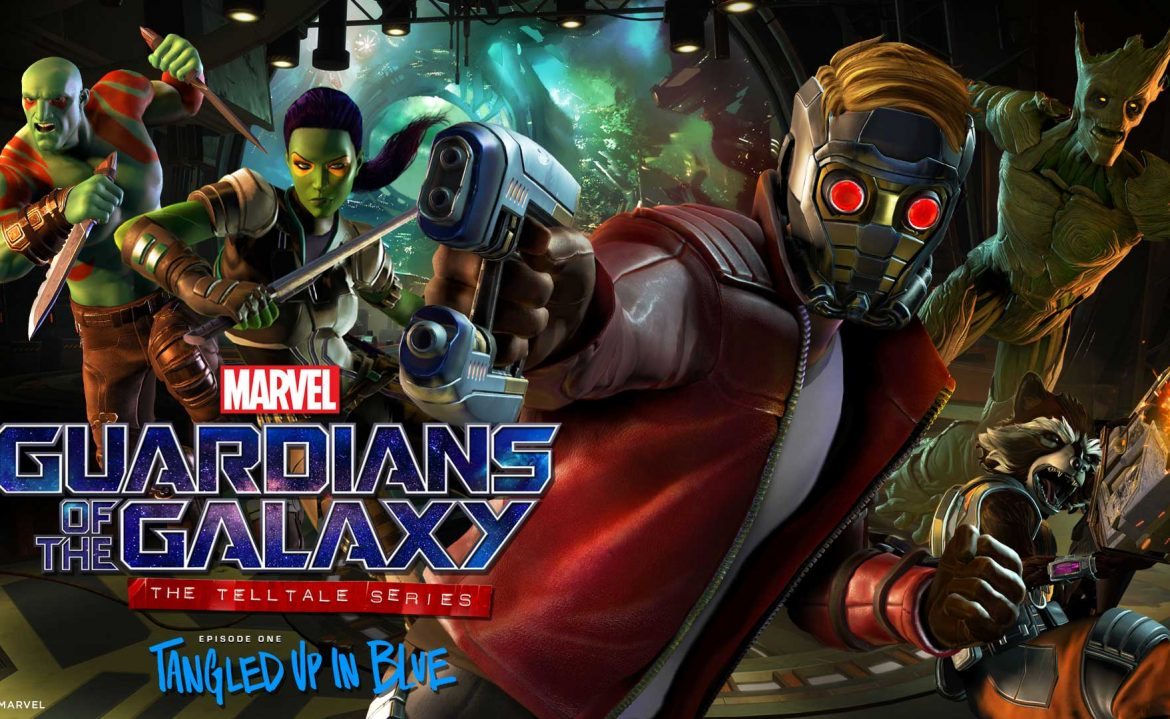 Hey, Telltale fans! You probably remember us talking about the Guardians of the Galaxy Episode 1 back in December. It's a narrative driven adventure made by Telltale Games which takes place in the vast universe. Read on, guardian, because we finally have a release date! The Guardians of the Galaxy Episode 1 will arrive next month! And here's everything else that you need to know.
Telltale Guardians of the Galaxy Episode 1 Release Date
Telltale announced yesterday that the Guardians of the Galaxy Episode 1, will premiere worldwide on April 18th. That day, it will be available for purchase digitally for $4.99 on PC, Xbox One, PS4, iOS, and Android. A Season Pass disc containing access to all five episodes as they're released will also be available at retailers across North America beginning May 2, and elsewhere across the globe beginning May 5. Below is the cover of the retail release.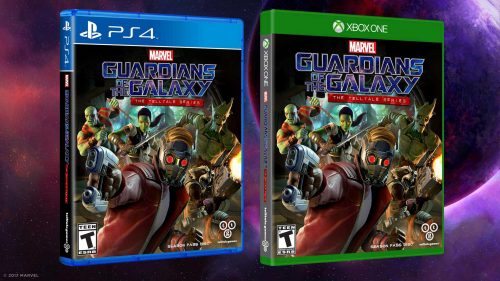 As far as the game's story goes, we don't have much information to go on at the moment. What we do know is that there has been plenty to enjoy so far in the Guardians of the Galaxy: The Telltale Series, a video game series that will put you in the rocket-powered boots of Star-Lord in an original Guardians adventure.
The design of the game revolves around a point-and-click style of gameplay, which will allow you to make different choices, where your decisions will drive the path of the story you experience.
The first episode, 'Tangled Up in Blue,' provided a lot of setup for how this game works and who the main characters are: Star-Lord, Gamora, Drax, Rocket, and Groot. In the wake of an epic battle, you'll discover an artifact of unspeakable power, where a ruthless enemy will stop at nothing to tear it from your hands.
Telltale Guardians of the Galaxy Episode 1 Trailer, Screenshots, and other Info
If you want to know more about its gameplay and storyline, TellTale has a trailer for us on Thursday! You may hop on to your favorite social media sites at 9am PT to see the Guardians in action. Also, they've released some key art and packaging art for us to analyze. Take a look at the sample below: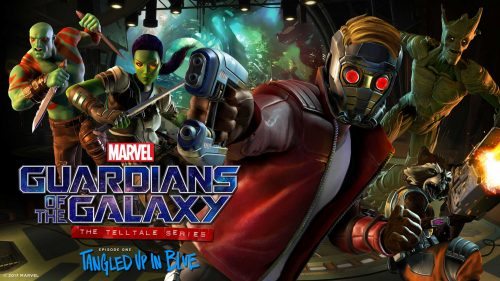 Based on the image to the right, we can tell that Thanos will be one of the antagonists. No wonder, as he's one of the most powerful villains in the Marvel Universe. What do you think? I do hope to see some good feedback or commentaries about the Guardians of Galaxy Episode 1 on our comment section below!
Source: TellTale