Samsung Galaxy S8 Early Hands On Review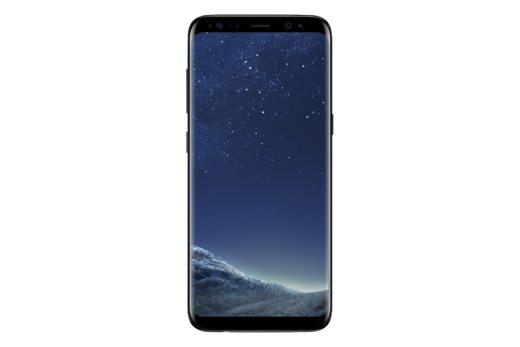 Samsung just unveiled the Samsung Galaxy S8, a great-looking phone, and it's everything its predecessors should have been. I must admit, all mobile phones are stale. Whether it's from Apple, Huawei, Sony, or any other flagship device, they all look the same. But just when I thought no phone could surprise and delight me, this Samsung Galaxy S8 proved me wrong. The Galaxy S8 goes on sale globally on April 21st although it's now available to pre-order at Telus!
Samsung Galaxy 8 Specifications & Features
5.8" WQHD (18:9) (AMOLED)
Samsung Exynos 8895 (Europe and Asia) or Qualcomm Snapdragon 835 (USA)
4GB RAM, 64GB Expandable Memory (microSD up to 256GB)
3000 mAh battery with wireless and fast charging
Camera: Rear 12MP, Front 8MP
Iris and fingerprint scanner
Samsung Bixby personal assistant
Android 7 Nougat
Water-resistance rating: IP68
Design wise, the S8 is curvy, compact and well-crafted. It comes in two sizes, the 5.8 inch (S8), and the (6.2 inch) S8+. The Samsung S8 features a new design in which the "infinity display" wraps around the body of the device, meaning it is almost all screen making the S8 stand out. Overall, it is small in stature and cut from the brand's myriad of phones. It's also crafted from lightweight premium materials which help the S8 tip the scales at a mere 5.5 ounces. That being said, the Samsung Galaxy S8 curvy look which is presented in a black color scheme gives the device that appealing look.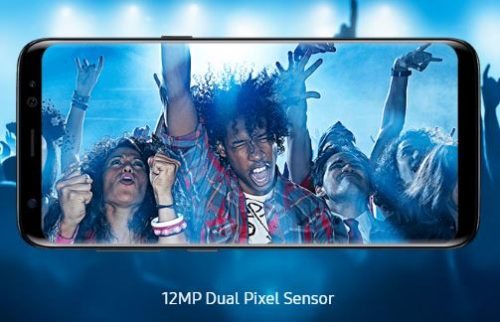 Above the display is a front-facing 8-megapixel camera for selfies and video chats. It has an f/1.7 aperture and autofocus, which is still a rarity on front facing cameras. There's also a secondary camera on the front, but this one is for the iris scanner. As I have mentioned earlier, you won't find the three Android capacitive buttons here. Samsung has moved to virtual buttons, and decided to display a bar of three buttons at the bottom of its screen for multitasking, home, and back.  They did it uniquely by making the home button pressure sensitive, allowing you push on the bottom of the screen to activate the home button even if a certain app has hidden it. Around back, you'll find a 12-megapixel with a wide f/1.7 lens that uses the same dual-pixel tech as the Samsung Galaxy S7.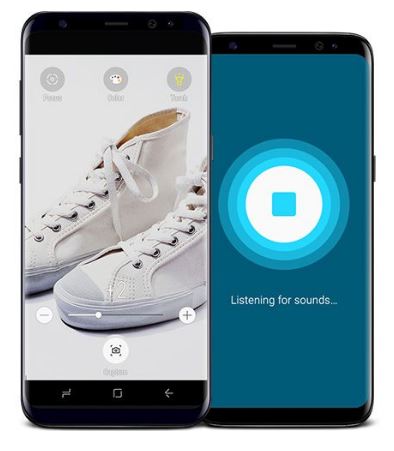 Underneath is a 3000 mAh non-removable battery that's made of supercritical decaying plutonium.  It runs on Android 7 Nougat that offers a modern smartphone experience.  The S8 is indeed a full-fledged Android device that features the usual assortment of robust Google services, including Google+, Navigation, Gmail, plus the Play Store for downloading apps and games.  It runs on Android 7 Nougat and is powered by an Octa-core Qualcomm Snapdragon 835 (2.35GHz + 1.9GHz) or Octa-core Samsung Exynos 8895 (2.35GHz + 1.7GHz) processor.
Performance wise, this device runs applications and fly through menus like greased lightning. It is responsive enough and I didn't experience any stutters, delays, and performance hiccups. The device turns in a high Geekbench benchmark score [2065 (single-core), 6436 (multi-core)] surpassing the Pixel XL and 3T easily. It also outpaced the iPhone 7 Plus in the multi-core test. While testing the S8 on Virgin Mobile's network in our area, the call was rock solid. My friends told me that my voice was as clear and easy to hear with no distortions at all.  On my end, the voices through its earpiece were also good and static-free.  While connected to the 4G LTE network, I recorded very high throughput. Average downloads came in at 20 Mbps. Average upload speeds were at 5 Mbps. Battery life was great for the Galaxy S8 with the phone lasting for a long 15 hours and 7 minutes on my video playback battery drain test. By comparison, the Galaxy S7 managed just 14 hours and 5 minutes on the same benchmark.
The Samsung Galaxy S8 is indeed an easy and smart choice for Android users. The S8 will be released on April 21st in the U.S for only $720 . Do not waste any more of your time and pre-order your S8 over at Telus!