LG HBS-760 BT Review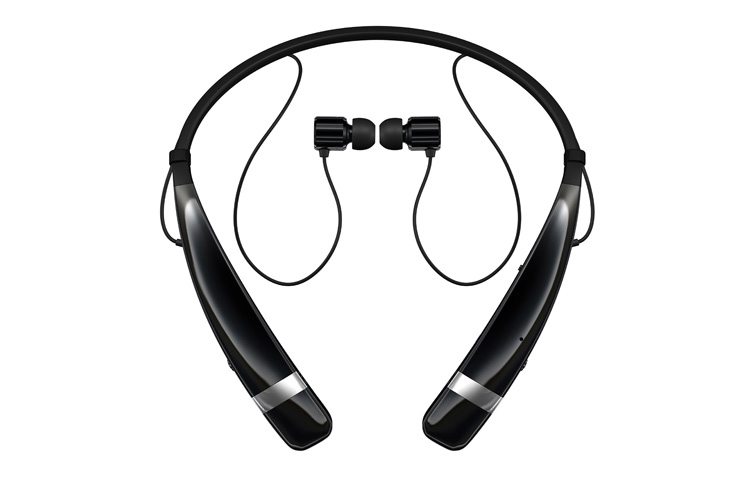 LG is a favorite stereo Bluetooth headsets brand. From the gym-friendly HBS-250, to its more recent offering, the LG HBS-760 BT, they have usually stuck to the same behind-the-neck philosophy with its sleek headset design. However, the HBS-760 BT features a slew of innovative improvements that set it apart from its predecessors –it offers exceptional sound, for example and because of that, it has earned its spot as one of the best Bluetooth headsets we've ever tried. The LG HBS-760 BT retails for $40.00 over at Amazon.
LG HBS-760 BT Design
The LG HBS-760 BT is a stylish headset that is compatible with any Bluetooth-capable device. It certainly looks unusual consisting two cylindrical pods connected via an 8.3-inch flexible neckband, with a wired earbud coming out of each pod. It is designed for people who desire seamless transition between all aspects of their lives, whether they're at the work, on their commute or at the gym. The brand hass cleverly incorporated magnetic pockets at the end of each cylindrical pod, which house the earbuds so that they don't fly around wildly when you are not using it. From the old tone pro's, the side buttons have been replaced by Chrome trim buttons. Whether or not they look good is a matter of user's opinion. For me, it stands out more then the older model and they are easier to push and match the style of the Tone Infinim.
LG HBS-760 BT Features
The LG HBS-760 provides the usual capabilities such as to answer, reject, and end calls. It has last number redial, call waiting, and auto reconnect. Moreover, there's a Bluetooth ringtone answering feature that will play your phone's ringtone for incoming calls through the headset.
Obviously, the HBS-760 supports Bluetooth streaming music as long as it's from an A2DP-compatible device. Its AVRCP allows you to play, pause, fast forward, and rewind your music using the headset's controls. You may also change the equalizer or Equalizer mode from Normal to Bass and/or vice versa.
LG HBS-760 BT Performance
We tested the LG HBS-760 with the Apple iPhone 6S. Thanks to its easy pairing mode, we didn't have to enter a PIN to pair and connect. Its audio quality was excellent. Songs sounded clean, and clear, and the Bass mode is the best, as it did add a little bit of depth to most songs. I was also pleased with its call quality. Incoming calls were decent and I did not detect any hiss and static at times. I also thought that the voice quality was slightly harsh and digitized. It has a rated battery life of 16 hours of talk time and music play time up to 11 hours.