Download Camera B612 – Ultimate Selfie App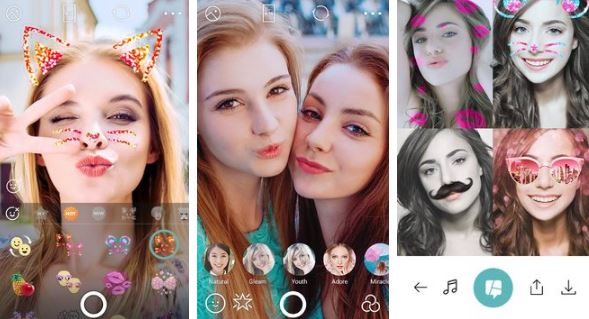 If you're a selfie addict then you need to download Camera B612! B612 is a camera app for both iOS and Android devices designed for taking the perfect selfies. It is easy to use and comes with advanced filters and formatting options. This app also allows you to take short videos with audio. All videos and selfies are easily shareable with your friends via Facebook, Twitter, Instagram, and even Line. The Camera B612 has been around since 2014, and it has 250 million downloads across user bases in the United States, Asia, Latin America, and Eastern Europe. The selfie app's name is a reference to the asteroid-home of the main character in the famous French novella, The Little Prince.
Camera B612 Features
Streamlined user interface – an easy to use app with a friendly user interface
Vignette effect – Vignette border options
Selfie Collage – Offers dozens of collage format
40 different types of advanced filters
Random filter
Supports auto-focus technology
Supports social media sharing
Camera B612 Quick Review
I have been using this selfie app for quite sometime now, and I really liked it. I have heard about the low resolution bug, but this doesn't trouble me much in day light even at night or when lights are not that proper. It is on par with other camera apps like Camera 360Sight or Lumia Selfie. You'll love the filter options in this app. Yes, filters are the most amazing thing about B612. You'd definitely love almost all the filters available. With the latest update, the developers have added some new advanced filters such as Scarf, Moment, Apple, No longer, Light, Tiger, and Monarch. The user interface is simple, and supports some gestures. Take note: gestures are cool but you won't know about them, until you read the description of the app. Anyawy, this app never crashes, and it runs very smooth. My overall experience with the app was very good! I would definitely recommend to Download Camera B612 app.
So if you're struggling with your phone camera to take perfect selfies, perhaps you should give this B612 app a try. It has taught me a valuable lesson: taking selfies is as easy as 1,2,3 with Camera B6121
Where to Download Camera B612?
You can download the iOS version from here.
You may download B612 Android version from here.
Download Camera B612 Windows version from here.
You may download the APK here.