Top 10 Productivity Apps On Google Play Store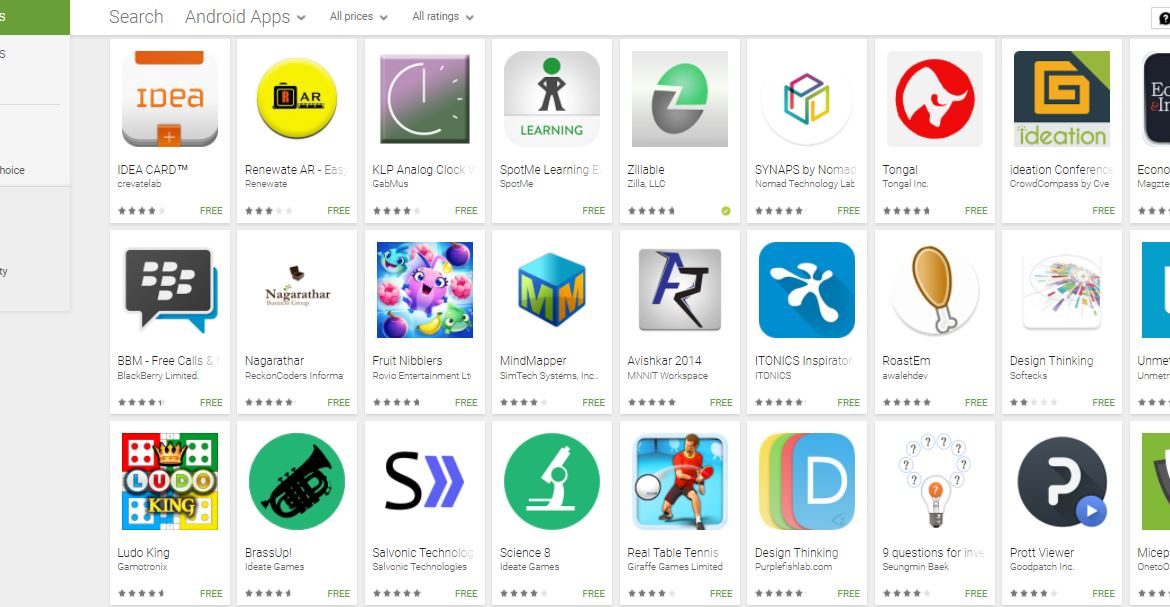 In the age of smartphones and mobile gadgets, it is so much easier for people to be more productive with their daily routines. In just a few gestures of a finger, one has the power to access limitless amounts of information. It's no wonder that the world is rapidly progressing at the pace that it's going. People are just better equipped to handle the challenges that life has to throw at them.
Get on board the productivity train and up your game by making sure that you are squeezing as much as you can from your Android device. There are some serious hard-hitting apps on the Google Play Store that are sure to help increase your overall productivity and efficiency as you go about your daily tasks.
Dashlane Password Manager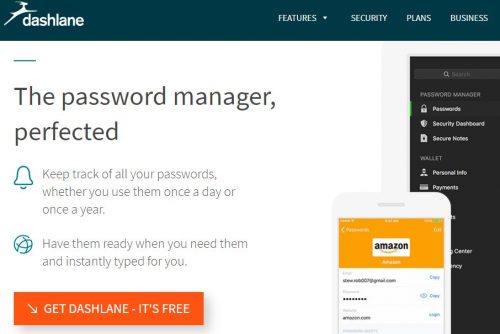 It can be such a hassle having to remember all of your passwords to your various accounts and profiles. While there are plenty of apps on the market that help save your passwords and other sensitive information, not too many do it better than Dashlane. Aside from merely remembering all of your passwords, its software can also be enabled to automatically log you into your most frequented websites and secure accounts.
Microsoft Office Lens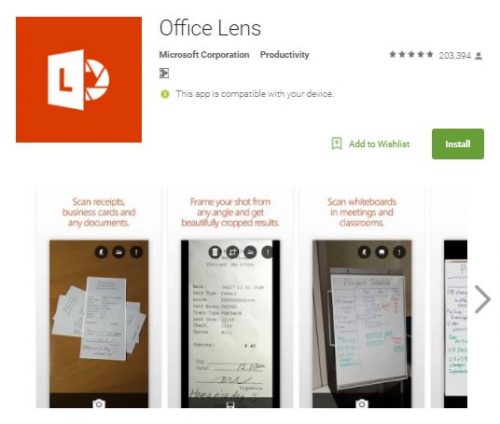 Imagine living in the 90s and having to go through the trouble of finding a bulky scanner to digitize and store important documents unto a computer. With Microsoft Office Lens, you are practically getting a high-power scanner right in your smartphone. The app makes use of your smartphone's camera to scan and store written documents within your reach. It works well with paper documents, business cards, whiteboards, and more. You don't even have to be a skilled photographer to make the document look presentable. The app's image enhancement software does all the work for you. You can now store important paper contracts as images or PDF files on your smartphone in just a matter of seconds.
Zillable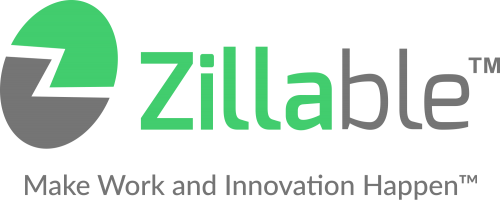 No man is an island. The cliche still rings true even today. Collaboration is just as prominent in our society now as it has ever been. That's where an app like Zillable comes in handy. It's essentially a virtual workspace where teams of professionals can easily and efficiently interact with each other using a digital medium. Getting a group of people to work together in perfect harmony to achieve a specific task is made much easier with Zillable. Users are allowed to share worknotes, files, reminders, and other valuable information through simple in-app channels.
Adobe Acrobat Reader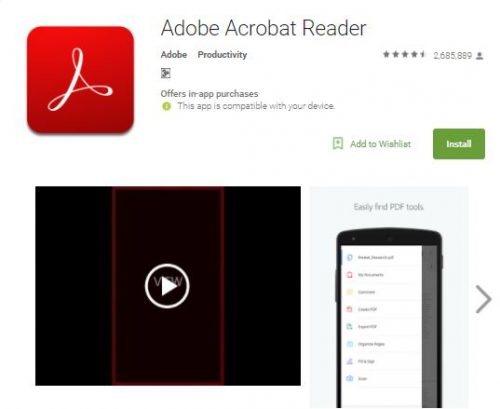 No other app on the market handles PDF files the way that Adobe Acrobat Reader does. Whether you need to instantly access, sign, annotate, or send PDF files, this app definitely has you covered. It's a very simple app with standard features but there's just no denying its value in contributing to your overall productivity.
Google Drive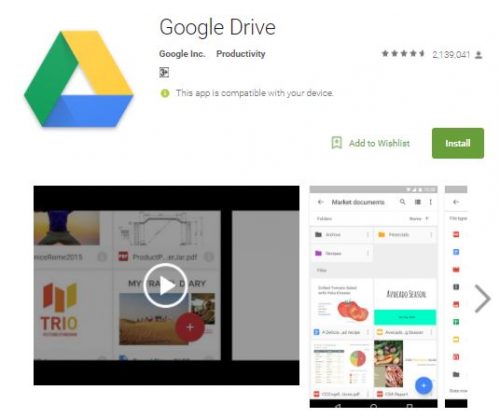 The cloud is the future and there's just no denying it anymore. While there are tons of cloud storage service providers on the market, Google Drive continues to be one of the headliners of the pack. Since you're an Android user, it is highly likely that you've bought into the whole Google ecosystem already. Google Drive is a great cloud storage app for users since it directly ties in with other popular Google apps like Gmail, Chrome, Google Docs, and more.
Pushbullet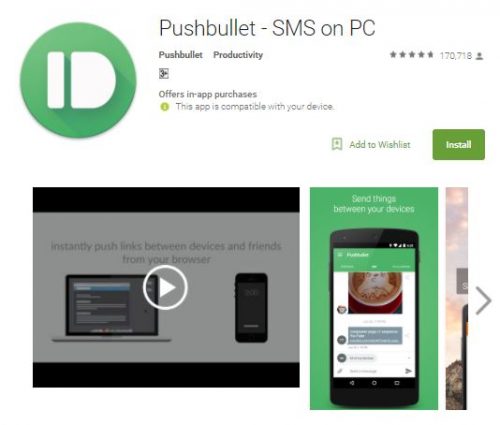 Multi-platform file sharing is made so much easier thanks to Pushbullet. This popular file sharing app is as simple as it can get. Users are allowed to create personal accounts which can be accessed through various devices. If you want to be able to access a certain high-resolution photo on your phone via your laptop later on, all you have to do is send your photo to your Pushbullet account, and you'll be able to access it whenever you want on whatever platform. The app also enables you to share files to other Pushbullet users.
Microsoft Office Apps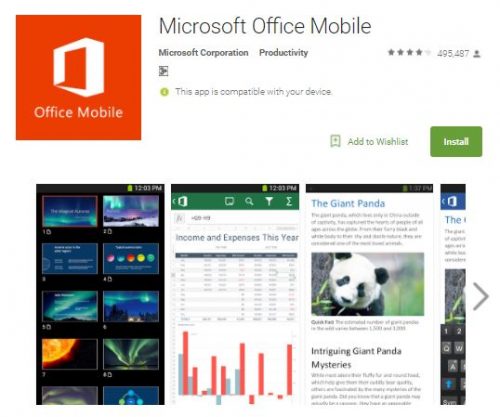 No fancy gimmicks or complicated software features here. It's the trusted and reliable Microsoft Office that people have grown to love and appreciate for decades now. The Microsoft Office Apps on the Google Play Store just enhance the total experience for users who are fans of the Microsoft Ecosystem. Easy access to Word, Powerpoint, and Excel files is primarily what makes this app a "must-have" for Android users.
Todoist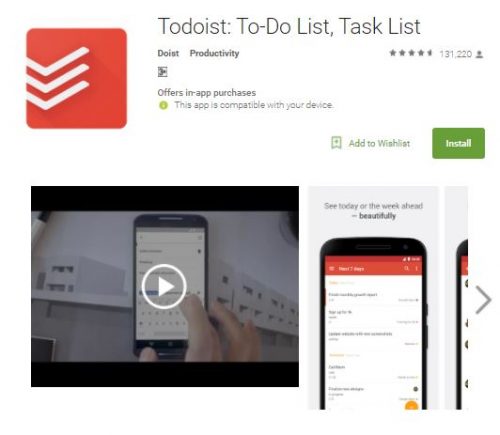 At the end of the day, productivity is all about getting stuff done, and Todoist does exactly that. It's a very straightforward task-managing app that helps you keep track of everything that you need to accomplish. It offers users a very no-fuss interface that is pleasing to the eye. All of your tasks can be organized and accessed in very neat color-coded folders.
IFTTT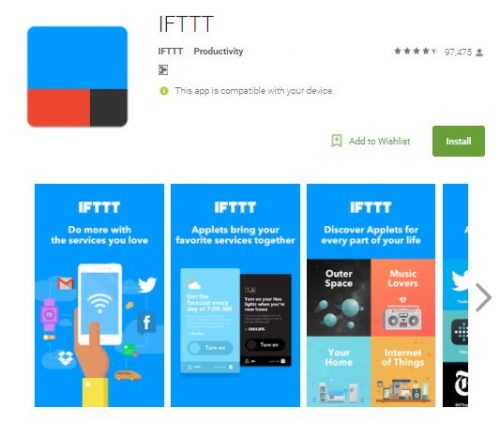 Consider IFTTT to be the motherboard of all your productivity apps. It's essentially the app that puts the "smart" in smartphone. The app enables its users to become masterchefs in cooking up detail-oriented recipes for how they want their smartphones to run. With IFTTT, you are given the chance to instruct your phone to perform different tasks given a set of various parameters without you having to prompt it to do so every single time.
Evernote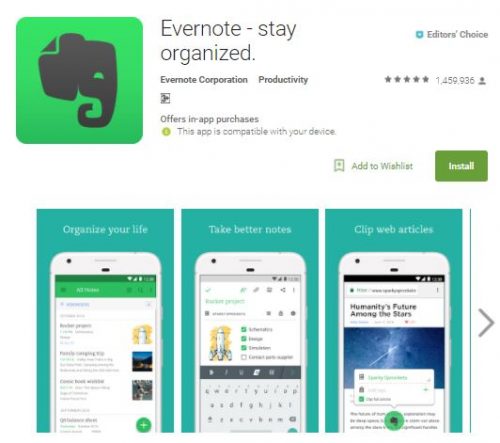 Evernote is another very popular productivity app. It's a very versatile virtual notebook that anyone could be carrying around in their pockets. It stores images, soundbites, videos, and text messages. It also offers easy sharing and collaboration options for users to take advantage of.