A Guide to Account for More Accurate Internet Speed Test Results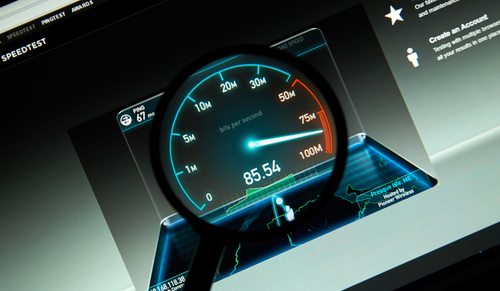 We are all aware of the internet speed tests that are available online such as Speedtest.net or Speakeasy among others. But can we take their word for it? I mean whatever is being depicted in the form of results, should we just believe it?
The truth of the matter is that these results are not accurate, most of the time. You must be asking why that isso. It is because the methods undertaken by these services to test the connection speed are substandard, and partially, it is you have not taken desirable measures to make sure that the speed test is accurate.
We have compiled in this article a list of means whereby you can have accurate internet test speed. Without further ado, let us find out:
1. Always Restart Your Modem & Router
Just about anything which is electronic in nature, the best thing anyone can think of is to restart it. Same rules apply to your modem and router. These are in itself mini computers and restarting them gives your modem/router a much needed nudge.
The jobs that your router or modem performs are some of the major ones such as ensuring that the navigation of the traffic is all proper in your connected vicinity. Just as your computer and smartphone run out their operational efficiency over time, similarly, your router/modem also runs out on its efficacy.
Thus, you experience slow browsing, sluggish streaming and so on so forth. When you restart, the optimal functioning status of the device is restored. Now upon testing your best dissertation service, the results would be more accurate.
2. Don't Use the Internet for Anything Else
This point may have crossed your mind, but this is true for the most part. While testing your connection, it is advisable not to use your internet. Because when you are using it for something else, it eats up your bandwidth and accurate results are not possible.
By this, it means you will have to close all other tabs in your browser, turn off Wi-Fi on your handheld devices as well as turn off any automatic updates running in the background on your Windows etc. when you have made sure that anything and everything that might be using the internet is off for that period of time, test your speed and you will have the best possible results.
3. Always Restart Your Computer or Device before Testing
Another advisable thing to do is before you run an internet speed test, restart your device beforehand. As already stated the benefits of restarting your modem/router. It gives an added boost to the connection that you are going to be testing.
To some, it may be that when you are restarting your device before having run a test that whether or not the device requires restarting but you also have to bear in mind that when gauging speed, it is essential that your hardware is in tip-top condition for results to show correctly.
4. Don't Forget to Clear Your Browser's Cache
Another thing to do is clean your browser's cache before starting to check out that speed of yours. Every time you sit to test your internet speed, clear cache. Consider it a rule of thumb. Since internet speed is determined by downloading and uploading a file of the same size and then averaging out how much time each took, files that exist on the computer are usually cached, and they factor in on each subsequent test run.
So when undertaking the test, cached files must not influence the results or else they will not be accurate. Oh, and the recommended method to test your bandwidth is via HTML and not the Flash-based one.