How to Use Instagram For Beginners 2017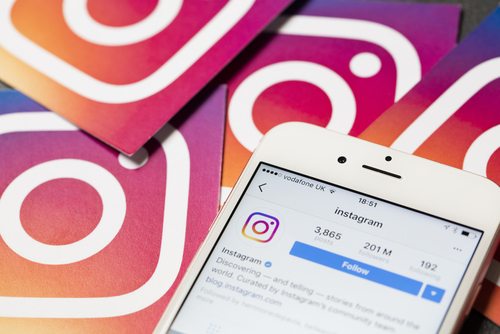 Instagram, a visual-based app with over 600m active users that lets you discover and share pictures or short video clips with the world. When Instagram was launched in 2010, it's unique point of attraction was the ability to easily edit images before sharing them, using effects and overlays known as 'filters'.
Let's start by setting up an account, simply install the free application by searching 'Instagram' on 'Google Play Store' (Android) or 'App Store' (Apple). If you already have a Facebook account you can tap the 'Log in with Facebook' button, or simply follow the step-by-step guide to set one up.
You'll then want to 'follow' something interesting. Tap the magnifying glass then the search bar to discover new accounts, searching anything from 'Stephen Fry' to 'cute pugs'. Once you're on their profile, tap 'follow'. This means the snaps and clips they 'post' will appear on your homepage, accessible through the house icon in the bottom left. Double tap on other's posts to show your appreciation and 'like' them, or tap the speech bubble to leave a comment below.
Now Instagram isn't just about enjoying other people's creativity, it's about expressing yours! To share your pictures or videos with people that follow you, tap the plus sign in the middle of the bottom menu, then select pictures or videos from your existing gallery or take a new one. Tap next and you'll enter the customization area, here you can swipe through endless filters to add those finishing touches. If you're feeling creative, touch the 'edit' button to change things like contrast or adjust angles, the possibilities are endless!
Once your masterpiece is ready, it can be unleashed on the world. Craft a caption, adding 'hashtags' or tagging people if desired. Hashtags are clickable words which categorize an image. e.g. I may upload an image of my pup and put '#Labrador' in the caption. My image can then be discovered by people searching for pictures of Labradors. Tagging people lets them know you've uploaded the image and also allows people viewing the image to click on the tagged profile. For example, if I put up a picture with my sister Heidi, I might write a description of 'Lovely meal with my sister @HeidiXZ'.
The love heart icon is your notifications. This shows you when people have 'liked' or commented on your posts, or followed you. If you want your posts not to be publically visible, select 'Private account' in the Settings menu.
There's lots more to discover with Instagram and I've only scratched the surface in this brief introduction. The best way to learn is download the app and get snapping, what have you got to lose?