How to prepare for Oracle Java 1Z0-808 Certification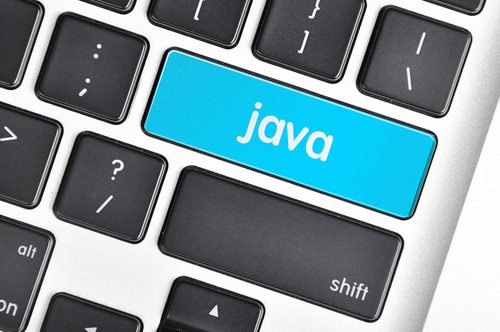 Bear in mind that the preparation for Oracle Java 1Z0-808 certification requires a lot of time and effort, irrespective of the fact that you are already an experienced Oracle professional. However, through regular study, training, and practice, you'd be able to help yourself improve your programming skills to a great extent. It is also required that both the training and exam are attempted in nothing but the English language. The available resources in this language are vast and of high quality. You may also try to take a mock exam, but please do not care about the score. Simply prepare by giving all your best, and the results will follow.
1Z0-808 Exam Guide – How to prepare?
What I usually do is I chart out a path for the preparation of Java SE 8 Programmer I. Here are the steps that will help you:
Review and read through the syllabus of the 1Z0-808 exam. Create your own study plan based on the time duration that you have until your actual exam date. It's a must that you study every topic of 1Z0-808 from the study guide, in detail. Remember, Java SE 8 Programmer I exam is known to have scenario-based questions. Hence, while you are studying and preparing for it, try to relate every concept with the real-time business scenario. This will help you in answering the question better and expand your Java knowledge.
To better understand all the topics, you need to practice and perform all the exercises given. Solving free 1Z0-808 practice exams and answers helps a lot. They are readily available on the internet – I recommend the free test from Java Mock Exams. These tests have questions that are close to the actual exams and an ambiance that makes you feel that you are taking the real exam.
To ace your exam, identify your weak areas at the end of your practice test. Refer to the 1Z0-808 study guide for all the topics and try to take the1Z0-808 practice exam again until you're satisfied with the results or it's better than your previous attempt. Every attempt at 1Z0-808 practice test will improve and test your knowledge. Try to score better every time, or at least over 80%. This will lead you to your goal, which is passing the Java SE 8 exam.
You may also try Java Mock Exams' online 1Z0-808 exam simulator. This test is far better than holding 1Z0-808 dumps of the VCE software available online. It is specially made for education and preparation for students who want to know more about the Java Language and the Java Certification world. You'll get a complete overview regarding the Language through our illustrated study guide and to help you to successfully pass the Java8 Certification Exams.
Final Thoughts
There are solid benefits in obtaining a Java Certification. In fact, it can make a big difference in today's highly competitive working environments. Please, do not contemplate cheating, there are many resources online that can provide a full set of explanations which will help you to refine their Java knowledge.