SHAREit: The Fastest And The Safest Way to Transfer All Your Important Files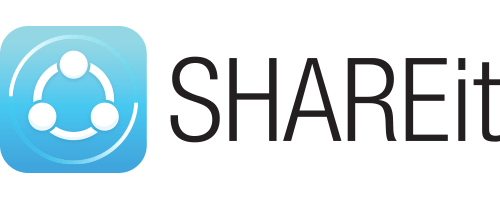 Nowadays, as the advent of technology continues unabated, more and more people own more than one device and sometimes end up owning multiple devices. These devices, although standalone devices in their own right, are also inter-dependent. One needs to be able to send data from one device to the other using some means, whether wireless or wired. Today, we shall discuss the SHAREit for PC feature, which lets you use the fantastic Android app on a Windows PC too.
Why Use SHAREit for PC?
SHAREit is a great app that can be used on any device by anyone; one does not need to be a great technical expert when using the app. SHAREit is available as an Apk file from many reliable third-party sites and it stands to reason it is reliable. Besides, SHAREit is also available for use on a Windows PC as we shall presently show you. But before that, we shall let you know how the app benefits you.
Using the SHAREit for PC feature will help you share lots of files to and from several separate devices without the need to use up your Internet data. Once the app is installed, you will then be able to transfer several varieties of files and formats like photos, music and music files like MP3 and WAV files, all of the popular video formats, besides documents, almost all apps, and a lot of games.
One of the most defining features of the SHAREit app is the fact that it is fast. In fact, it can be, depending upon the connection and the proximity between the transferring devices, around 200 times faster than comparable technology like, let's say, Bluetooth. Bluetooth is also proprietary software while SHAREit is available freely.
When you use the SHAREit app, you get an absolutely wireless data transferring experience. This is aided by the seamless transferring experience which the app provides. The group sharing feature is also useful when one is looking at transferring files from multiple devices to several other devices. Besides, it is also interesting to note that an entire device can now be cloned thanks to the CLONEit feature aboard the app. This feature lets you transfer files without the need to transfer them one by one.
SHAREit for PC: How to Install
Remember that the SHAREit app is available as an Apk file. This means that in order to use it on a Windows PC, you will need to install an Android emulator, For best results, you might try out the Remix OS Player, which is an emulator freely available. Once the Remix OS emulator has been installed on your computer, you will need to navigate to the home screen of the emulator and then drag and drop the Apk file onto the home screen. Once that is done, you must reboot the device.
Wrap Up
In the end, we hope that the SHAREit for PC will be a great addition to the app ecosystem on your device. Remember that this Apk is updated from time to time, so stay tuned to this page for further updates all at once. More updates will follow.