Will iOS 12 Come with Impressive Features? Know What to Expect!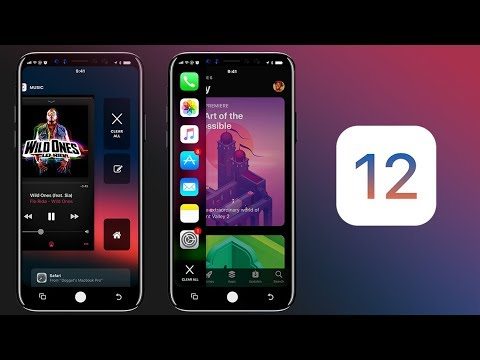 On June 5 this year, Apple announced iOS 11 at Apple's Worldwide Developers Conference (WWDC) event. And before we go into the depths of this particular iOS 12 guide, let us admit that Apple took a bold decision by removing any further support for 32-bit apps and devices that could only run 32-bit apps, like for example the Apple iPhone 5C. According to which Apple recently claimed, the upcoming iOS 12 is one giant leap for the company whereby fans may expect impressive features. We shall now proceed to talk more on this front, read more!
iOS 12 Wishlists: What Fans May Expect?
There's a lot of discussion on iOS 12 if we wish to cover the entire gamut of the functionalities. But here, in this guide, we aim to bring three of the most wanted wishlist features that may expect with the upcoming iOS 12. Read more and know about the wishlists as mentioned below.
Can we have Better Wi-Fi and Bluetooth Toggles, Please?
With the iOS 11, fans have seen a lot of improvisation as per the Control Center is concerned. But despite that, one can still fail to control the Wi-Fi and Bluetooth services right from the center. Suppose you get disconnected from the Wi-Fi and Bluetooth networks on the toggles, it won't let you get disconnected from the radios. This, indeed, is a trouble for the users. Currently, they have to visit the Settings of the device and tab to disclose. Ensuring the wireless networks and Bluetooth services to get controlled straight from the Control Panel, this can be achieved by incorporating a harder 3D Touch technology.
Camera Controls May get Introduced on Camera App
If you are using the latest iOS 11, you can definitely relate to this. Taking an example, the camera app doesn't store the camera controls, which is something that can get better in iOS 12. As known, the camera app doesn't control the file formats and the video resolution directly. To add simplicity, we expect to get iOS 12 cameras that can straight away be controlled via the camera app.
We expect a movable Back button, can we get one?
For iPhones, there's a back button on the top left corner of your device. And if you are using an iPhone, you must be using a number of apps, right? While this is pretty much an exciting thing for iPhone users, this is something which is not at all user-friendly. And in case you are a right-handed person or use a bigger iPhone, the tiny back button is definitely a thing of annoyance, which is why users desire to get a movable back button with iOS 12.
Wrap Up
Before let you go, we must inform you that more news and leaks will surface on iOS 12 with each passing day. We shall try to bring you updated guides on iOS 12 in the coming days. For more guides like this, one shall count days and stay glued to us.