The best discounted games from the Google Play Holiday Deals!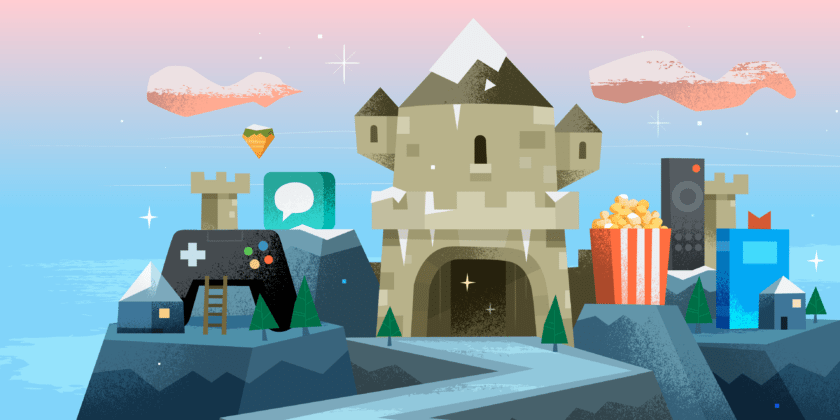 The years come to an end, and the holidays have already started. Many of us are either traveling home to our family, visiting relatives or friends, or stay at home and continue the days normally. But, holiday period is most of the times shopping period, as there are many great discounts and deals on various products. The Google Play store is also hopping on that train, offering many great deals across apps, games, music, films and books. Read on to see my best three games from the big offering!
Need for Speed Most Wanted
One of the best racing games available on the Google Play Store, Need for Speed Most Wanted reassembles the classic arcade game. It features many different modes to play, with multiplayer support. You can rank on a most wanted list and challenge other friends to take their spot. Aside from that, you can drive and customize over 40 different models of cars, each with their own unique style and performance. Just to note, it is not the same game as the one from few years ago that headlined for PC and consoles. But, it does reassemble a lot of game design, giving you the retro arcade experience on your handheld device. It is worth every penny, and for the holidays, you can grab it for $1.29!
Minecraft Story Mode Season 2
I can bet that there is not a single person on this earth that have not heard of Minecraft. The block game where you can build worlds and explore others. In Story Mode, you're in the same worlds, but this time with missions and quests surrounding it. This is the second continuation to the story of Jesse and his group of friends – now going for the loots in an ancient underwater temple. Embark on a crazy journey filled with many though riddles and fights, while getting back good times. Minecraft Story Mode Season 2 is available for $0.99 on the Google Play Store, but check the description first to see if your device is capable of running it.
The Room Three
This was one of my own personal best games of this year. The Room series are games where you need to use your brain extensively to solve different puzzles devised by "The Craftsman". You can find many different puzzles and riddles that will put your skills to the tests, and believe me – they're not easy. Of course, the game progresses slowly, starting out easy, but as you advance it becomes harder and harder. The Room Three is the third continuation to the series, but both the first and second game of the game are excellent pickups. The third one is much longer than the others, which means you will have many hours spent during these holidays solving puzzles. The Room Three is available from the Google Play Store for $1.07.
Some other notable titles are FRAMED 2 and Sonic Jump Pro, but you should go and see all of the other deals on games and everything else found on the Google Play Store.
This concludes our list of the best android games that are currently discounted. You think we missed some? Share them in the comments below.