Bargain-hunting mobile gamers can get the Razer Phone at $525 today only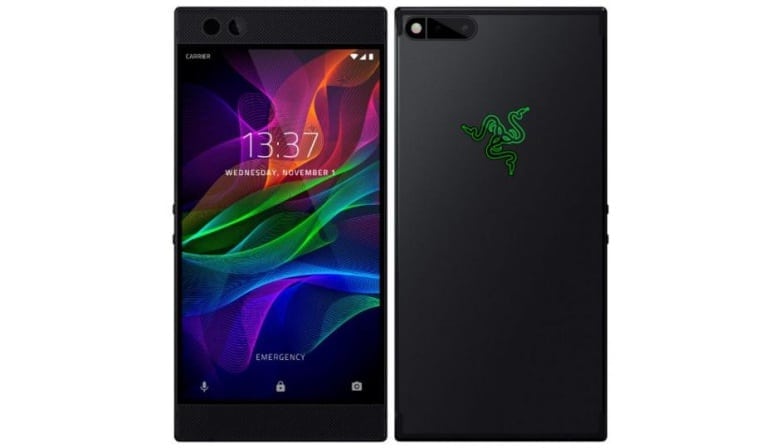 Whether you agree with the utility of a gaming phone or not, and even if you don't use your mobile device primarily to play graphics-intensive, memory-consuming games, you have to admit the Razer Phone is an absolute powerhouse.
Not only does the 5.7-incher combine a fast and furious Snapdragon 835 processor with a whopping 8 gigs of RAM, as an IGZO IPS screen pushes the boundaries of content fluidity and sharp image quality with 2560 x 1440 pixel resolution and an unmatched 120Hz refresh rate.
Now, the dual 12MP rear-facing cameras may not be the world's greatest, and at 197 grams, the Razer Phone is certainly bulky, sporting a slightly too "aggressive" design for mainstream consumers.
But then you have a gargantuan 4,000mAh battery that almost makes up for the handset's plump body, as well as powerful stereo front-facing speakers and Dolby Atmos support helping the Razer Phone deliver an "unparalleled Netflix experience" with both HDR and 5.1 surround sound technology.
Bottom line, this is not a perfect device for everyone, but it's a perfectly acceptable one for many people, especially when available at a $175 discount. For the next few hours only, Prime members can get the standard black model on Amazon in exchange for just $524.65, down from a $699.99 list price. You get a warranty and everything, as well as unlocked LTE compatibility with GSM networks like AT&T and T-Mobile. No CDMA support, unfortunately.