Samsung Unveils The SCH-B600 10 megapixel Camera Phone
This is truly a breakthrough in technology I mean come on not even a standard digital camera has 10 megapixels but this does and it is a mobile phone. Samsung unveiled and announced that their new 10 megapixel SCH-B600 cameraphone at the 2006 CeBit convention in Hanover earlier this week.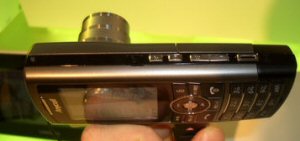 We just love this phone so much because on one hand you have a very decent mobile phone and on the other you have a fully functionable digital camera that is better than other cameras i have ever used.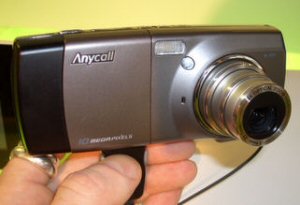 So what does the SCH-B600 phone have? —
– 10MP Camera
– 3 x Optical Zoom
– 5 x Digital Zoom
– Flash
– Auto Focus
– 1/2000 Shutter Speed
– Self Timer
– 2.2 Inch QVGA TFT Screen
– DMB Satellite TV Reception
– Music
– Image Playback
– Bluetooth
– Voice recognition
– Micro MMC Memory Card
Check out this video via CNET