Asus P525 Smart Phone
This is a very nice looking phone which has so many features to run any size business plus is very good as an every day personal phone as well, considering how many features and specifications the Asus P525 has it reasonably small. This is a smartphone that does everything you need it to do such as video recording, and taking pictures with the 2 megapixel camera.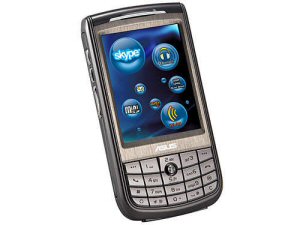 This is a little office in a small package; it runs on Microsoft Windows Mobile 5.0 and is powered by a 416 MHz Processor (Intel XScale). It also has 128MB of flash ROM plus 64MB of SDRAM and even a miniSD expansion slot for extra memory if you desire to upgrade.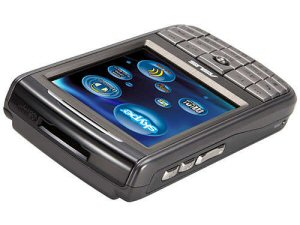 Take a look below for all the features and specs on the Asus P525 smartphone.
Asus P525 Features/Specs —
– Pad Form Factor
– Quad Band
– GSM850, GSM900, GSM1800, GSM1900
– SMS and MMS Messaging
– 320 x 240 Pixel Resolution
– Bluetooth
– Wi-Fi
– GPRS/GSM
– Infrared
– USB
– 2 Megapixel Camera with CMOS Camera Sensor/Flash
– Video Recording
– Video Playback
– Pocket PC
– 128 MB ROM
– 64 MB RAM
– 416 MHz Processor
– Intel PXA270
– IE, PowerPoint, Excel, Word, Media Player 10, MSN and Windows Installed
– Touch Screen
– Built In Mic
– Synchronization