Nokia 6131 Phone
This is yet another mobile phone from Nokia which is called the 6131 and it isn't that bad, it is a flip phone which looks quite stylish. The cool feature we like about the Nokia 6131 is that it has a very good one touch push to open design to flip the phone open which works really well.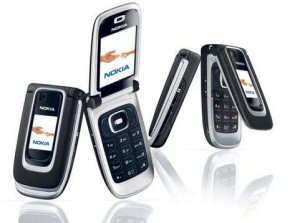 You can take reasonably nice quality pictures with the 1.3 megapixel camera or you can listen to the MP3 player and or FM Radio which has visual radio technology, the slim design allows gives comfort when holding and the style will be part of any fashion.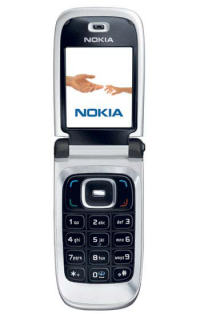 Nokia 6131 Features/Specs —
– 1.3 Megapixel Camera with full screen viewfinder for internal and external displays
– One Hand Push to Open Operation
– Internal Display -16 Million Colours and the External Display has 262,144 Colours
– For missed calls, SMS and calendar reminders there is a light indication
– Email supports SMTP, POP3 and IMAP4 Protocols
– XHTML Browser
– MP3, MP4, AAC, AAC+, eAAC+, WMA
– FM Stereo with Visual Radio
– EDGE
– MicroSD are available for expansion
– Quad-band GSM/EDGE – (GSM 850/900/1800/1900)
– PictBridge for easy printing via the USB cable
– Xpress Audio Messaging
– MMS, SMS Messaging
– Predictive Text
– Video Streaming
– Video Ringtones
– MIDI Ringtones
– Java MIDP 2.0
– Games included are 3D Football and Snake
– Nokia PC Suite
– USB, Bluetooth, IrDr
– GPRS
– Speed Dialling, Call Waiting, Call Hold, Call Timer and Call Divert
– Push To Talk
– Hands Free which is Integrated
– Voice Recorder and Voice Commands
Colours are available in either Black, Red and or Sand.
Do you like the Nokia 6131? Please let us and all our readers know. Thanks.