T-Mobile Sidekick II Phone
T-Mobile mobile Sidekick II phone is probably the most must have product in the USA but what about here we ask ourselves in the UK, well we must say it will do just as well here because it is an awesome phone that has many features. The first Sidekick was kind of boring and awkward to say the least but now they have pulled something out of the bag to make us well say WE WANT ONE.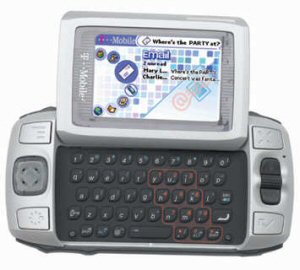 It is so much smoother to use and so much easier, this is a mobile phone and a miniature laptop as well all in ones pocket. The design of the SK2 is so much better than first being a size of only 130 x 66 x 22 mm and weighing 198 grams which is not that bad considering all it does and the size of the screen.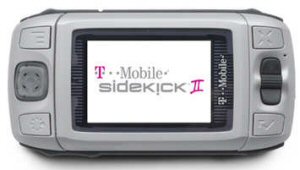 The display screen can rotate 180 degrees which reveals the keyboard underneath which is quite nifty, it has rubber bumpers that can be removed (these run along the top and the bottom of the SK2) and come in array of colours which is a good fashion thing. It has a 2.75 inch TFT display and with a superb 65,000 colour screen plus is readable in the sunniest of day which is very good indeed.
You can store up to 2000 contacts with enough room for 5 numbers in each entry in this phone come laptop which also has a calendar, to do list and note pad are some of the little features you get. If you love text messaging, web surfing or emailing then this is why this is a good choice.
It also has a VGA camera which has 3 resolutions — 160 x 120 by 320 x 240 and 640 x 480) with a built in flash to make pictures that much better. You can store up to 36 images at the top highest quality mode, it has a speakerphone which is well worth it which you can activate once a call has been started and you can hold up to 10 IM conversations at once.
Features/Specs —
– GSM 850, 1800, 1900
– PDA, Swivel, Sideaways, Hiptop OS Form Factor
– Li Polymer Battery
– 32MB Memory
– VGA Camera of 0.3 megapixel with flash and night mode
– Speaker Phone
– Wallpapers
– Screensavers
– Games —J2ME
– SMS and MMS Messaging
– POP3, IMAP4 and SMTO Emailing
– AOL and Yahoo Chat
– Auto Text
– Intellisync
– GPRS class 10 Data Speed
– Calculator, To Do List and WAP danger browser
– 130 x 66 x 22mm
– 198 grams
Here is a picture of Paris Hilton Holding her Sidekick II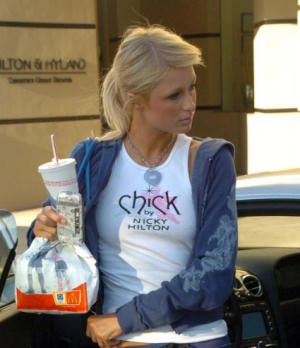 Bling it up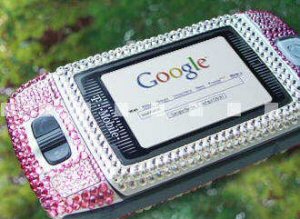 The Sidekick II is available exclusively through T-Mobile for now.
What do you think of the Sidekick II?