Verizon Wireless LG VX8300 Phone
Verizon Wireless have yes just launched the new LG VX8300 and replaces the ever so popular VX8100 model, it is quite similar to the older model but does have a new feature of Bluetooth yes we said Bluetooth. The LG mobile phone does have a 1.3 megapixel camera which is pretty standard these days.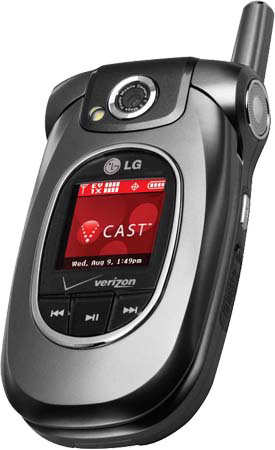 Even thou Verizon Wireless are in the USA we thought we should review this phone because we think it looks really good indeed, this phone also has video capabilities and is a flip phone design and of which flips open nicely and smoothly.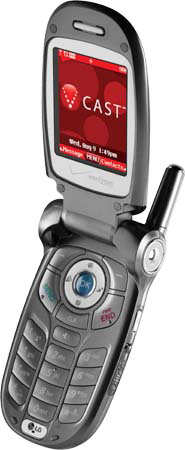 The LG VX8300 has a music player so that you can listen to your favourite tracks and features EV-DO high speed capabilities as well.
LG VX8300 Features/Specs–
– CDMA 800 / 1900
– Flip Phone (clamshell)
– External Antenna
– 5-Way Keypad
– Li-Ion Battery
– 262K colors (TFT) 176 x 220 pixel — Internal Screen
– 65K colors (OLED) 96 x 96 pixel — External Screen
– 28 MB of Memory
– microSD Expandable Memory
– 1.3 megapixel Camera with zoom, flash and self timer
– Video Recorder
– MP3 Player
– Speakerphone
– Wallpapers, Screen Savers
– 32 Recordable Voice Ringtones
– 3D Games
– VCAST Streaming
– Multiple Languages
– Vibrate
– SMS, EMS and MMS messaging
– Email
– AOL, MSN and Yahoo Chat
– T9
– 500 Entry Capacity in the Phone Book
– Calendar, To-Do List, Calculator, Alarm, Voice Commands
– WAP: 2.0
– Bluetooth
– VZ Navigator/GPS
– PC Sync, Picture ID, Ringer ID and Voice Dialing
– 230 Minutes Talk Time
– 16 Days Standby Time