ROAD S101 Mobile Smartphone
This is what a mobile phone should be all about or should we say PC or phone or PC now that's got you thinking. When you first get a look of the ROAD S101 mobile smartphone it looks like a normal mobile phone bit bigger but still the same look as many phones but then the magic happens when you flip the device.
The face of the handset opens up to reveal a keyboard which has in my eyes nicely sized keys which are very easy to use, you get a external monochrome screen and a very nice 640×240 pixel colour display on the inside, you get a 2 mega pixel camera.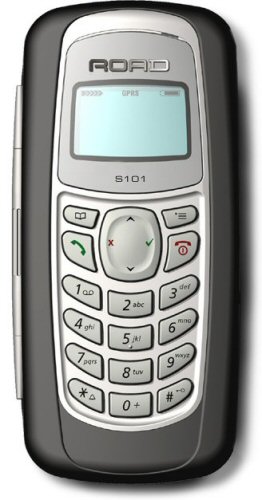 This phone does love EDGE data but it does Bluetooth and Wi-Fi and also Infrared, the battery life on this little gem is up to 5 hours, you get an array of organizer applications plus MP3 and video playback, image editor, internet browser and office documents and what about POP and MAP email. There more such as remote PC access and a Dictaphone feature.
The ROAD S101 has it all and more and I will personally be getting one.