The Worlds Largest Mobile Mega Phone
This is the largest mobile phone you will ever come across in fact come to think about it how the hell can I say mobile phone, this is the ImageExpo Mega Phone which has all the functions of a normal sized mobile phone but just bigger.
It is used mainly for demonstrations and very important events to attract attention and I have to say it has got my full attention what about you, this phone is a large man sized phone of which the size is a whopping 45cm width x 19cm depth x 123cm height (17.7 x 7.5 x 48 cm and when the phone is in its docking station the height is 170cm (67 inches).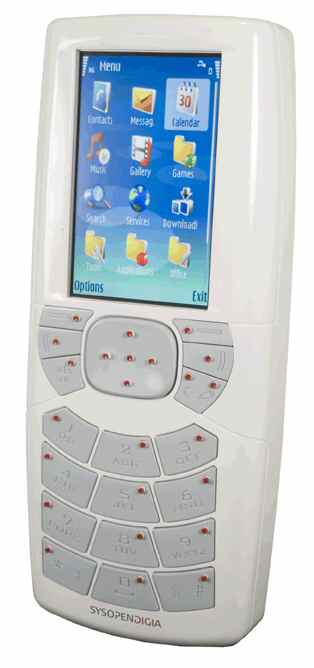 The features include —
– Messaging
– Mail
– Calendar and contacts
– Web access
– Very large colour touch screen display
– Touch buttons with keyboard
– PC control center
– Bluetooth
– USB
The Mega Phone can be tailored to individual customer's colour scheme and with your companies brand logo on it.