Motorola Announces MC70 Rugged Mobile Computer Task Master from Symbol
This is the all multi-task mobile device that needs action by the sounds of it, the New MC70 which is featured on Motorola's website is pretty amazing really. So what is it? Is it a mobile phone? Is it a PDA? Is it a mobile computer? Is it a scanner? Or is it an imager? Well to answer these questions they are all of them and loads more. This little beauty seems to want everything in life packed within.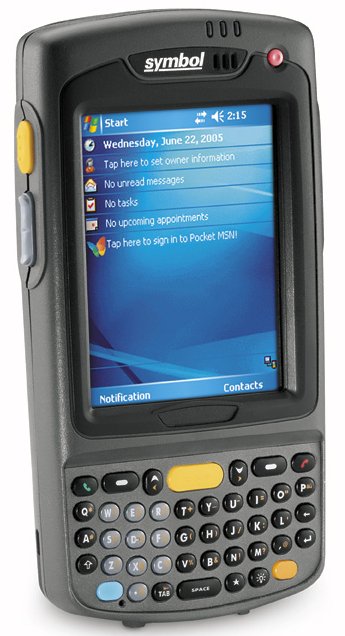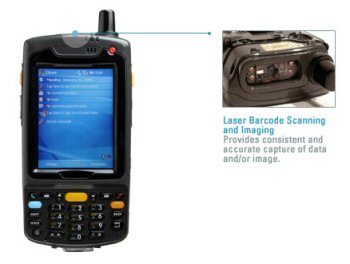 The MC70 is designed to take punishment of everyday use in any environment; it will pack a punch literally anywhere. The wireless WAN/LAN/PAN voice and data communications device offers many features which gives you a superb level of enterprise productivity, you could be doing floor taking inventory, delivering packages, repairing appliances or even checking test results and verifying medication orders in hospitals.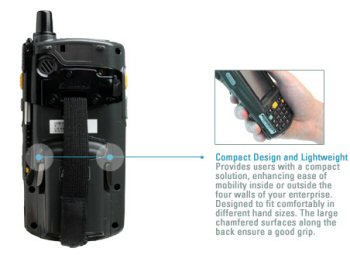 MC70 Rugged Mobile Computer Specifications –
– Transflective color 3.5″ QVGA with backlight,TFT-LCD, 65K colors, 240 W x 320 L (QVGA size)
– Vibrator and LED
– 26 Numeric keys & 44 QWERTY keys
– full-speed USB, host or client, LED backlight, Ethernet (via cradle) & RS-232, USB 1.1
– Glass analog resistive touch
– Speaker, microphone, headset jack, software support for full duplex record and playback & receiver
– Intel® XScaleâ"¢ 624 MHz processor
– 64MB RAM/128MB ROM or 128MB RAM/128MB ROM
– Laser barcode scanner and imaging
– 2D Imager Engine
– Linear 1D Scanner
– Integrated Voice-over-IP ready
– Bluetooth
– Microsoft Windows Mobile 5.0 Premium, Microsoft
– Full Specifications — (Click data sheet tab after jump)
How to buy the — MC70