The best Tiger Woods PGA TOUR 07 Golf Mobile Phone game
Do you love golf? Do you love Tiger Woods? And do you love mobile phone games? If the answer is yes to all 3 questions then sit back and get a load of this you mobile phone gamers. The stunning and brilliant game play of Tiger Woods PGA TOUR 07 Golf mobile phone game will be the one to get you addicted.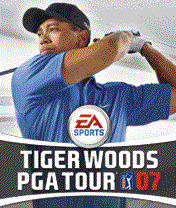 You will step into the world famous links at Pebble Beach where you play golf as the sensation Tiger Woods, tee off and hit that gold ball down the fairway, you can play solo or in a competition. See if you can out putt the CPU to get to the top of the leader board.
Get the best Tiger Woods PGA TOUR 07 Golf mobile phone game now — Lets Play