The latest Samsung Ultra Music F300 mobile phone Unveiled
The Samsung F300 ultra music mobile phones were unveiled at an event at the Butter Factory along Robertson Walk in Singapore. The Samsung F300 is only 9.4mm thick or should we say 9.4mm thin and has one of the best unique designs so far on a mobile phone that does not come under the word 'Concept'.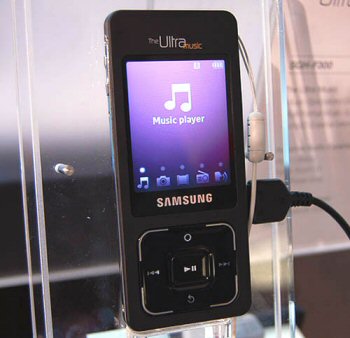 The F300 has a unique dual face design where on one side of the phone lays the MP3 player and on the other side in the mobile phone, the mobile handset features a 2 megapixel camera and a microSD card slot for more storage plus built in 12MB storage. Another cool feature what we know everyone like is that the handset has A2DP (Bluetooth Audio) for wireless music headsets.
The F300 from Samsung is equipped with the awesome Bang & Olufsen ICEpower amp and offers a dedicated music user interface for quick and easy navigation through play lists plus, and FM radio to boot and Quick PC Sync function. Samsung say that detachable Bluetooth external speakers will be available for sale at a later date. Prices are expected to be around US$461 (S$698). With a two year contract from a local Telco operator, it will be available for about US$395 (S$598). The phone is expected sometime of May 2007.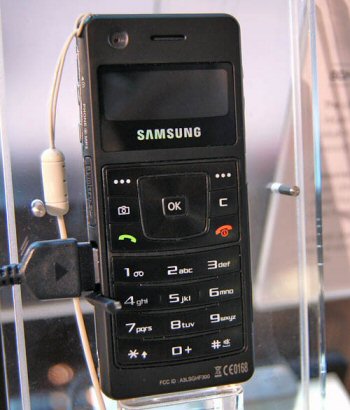 One more thing the Samsung F300 will come exclusively with pre-loaded Beyonce content.
Source — Hardware Zone