All these new Nokia Phones will smack us in the face
Nokia seem to be over running the market at the moment when it comes to mobile phones, yes you got it they have yet another mobile handset by the name of Nokia 2660 which comes with dual screens, one on the outside of the phone and one on the inside.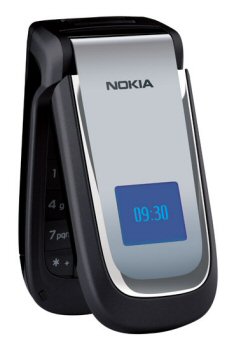 The Nokia 2660 features GPRS technology for email and Internet access plus, MP3 ring tones, Bluetooth, 500-entry phonebook and much more which are shown below. Nokia 2660 will be available in the second quarter of 2007 for around 85 EUR, excluding taxes and subsidies.

Main Features:
Contemporary fold design with dual display
Bluetooth Wireless Technology
FM Radio
MP3 ring tones
GPRS
Phonebook with up to 500 contacts
Integrated Hand-free Speaker
MMS
Nokia Compact Charger AC-3
Nokia Travel Charger AC-4
Nokia Bluetooth Headset BH-100
GPRS multislotclass 10
Inbox colours available: Black, Silver & Warm Silver
Source — Nokia