Philips 4331S VOIP phone Offer of the Day
The Philips 4331S VoIP phone is the phone offer of the day at Currys and features a 120 Name & Number Phonebook, 10 hours Battery Talktime, 100 hours Battery Standby, Caller ID Compatible and has up to 300m range which is good. The Philips Voip cordless phone is also MSN Live Enabled.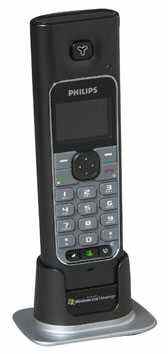 This Philips 4331S VOIP phone also has —
– Wireless Technology
– Volume control
– Personalized Ringtones
– Voice Activated Dialing
– LCD Screen
– Caller ID
– Software included
– USB Connection
The Philips 4331S VoIP phone was normally £79.99 but you can save £40 and get it now for £39.99, the standard delivery charge is £6.99.
Source – Currys