Airness MK99 Puts Hip Hop Look into phone
The looks of this mobile phone is stunning, we really do like it. MODELABS Airness MK99 phone looks sporty with hip hop looks (well that is what many people say so we are sticking with it). The specs aint that bad but could be better but who cares the style is cool. Check out the specs below. Could you be converted to the Airness?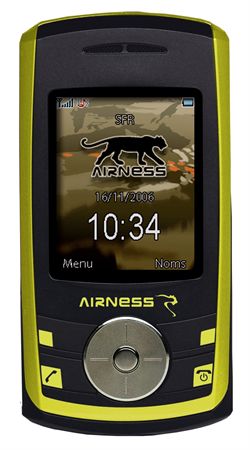 There is a video below, it is not in English but hey it shows you the phone.
Specifications –
– MP3 / AAC / AAC
– FM Radio
– 64 MB Internal Memory
– 1GB (micro SD)
– TFT Display — 262k Colours – 176 x 220 pixels
– 1.3 MP Camera with flash and zoom
– MPEG4/H263 Video
– Bluetooth Stereo
– IRDA
– Integrated Modem
– WAP 2.0
– GPRS class 10
– JAVA MIDP 2.0
– SMS / MMS
– JPEG / GIF/ PNG/MPEG4
– MP3 / WAV / MIDI
– 48 x 94 x 14.8 mm
– 81.5 grams
You can get gold version as well –