Toshiba Portege G900: Is this the new class mobile business phone
The Toshiba Portégé G900 is the new way forward when it comes to business on the move, yes the iPhone is coming soon but will the Toshiba G900 compete against the Apple iPhone "We say yes of course it can" we love it when there could possibly be an iPhone killer. We recently gave you an in depth review on the Toshiba Portégé G500 so we thought you have to know about the new model by the name of the G900.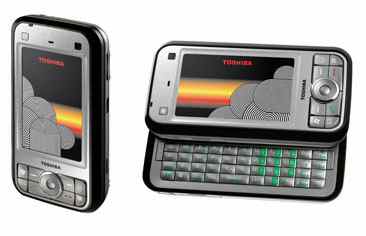 If you take you business seriously and need your business to be mobile at all times then this brand new handset will get all your juices flowing, it uses the all new Windows Mobile® 6 operating system of which gives you total control to manage your business. The Toshiba Portégé G900 has a stunning 3 inch wide screen which in fact gives you stunning quality viewing plus the awesome finger print recognition function, a full keyboard, PC phone synchronization and USB flash memory connectivity makes this all worth while.
The Toshiba Portégé G900 Main Features —
– Windows Mobile 6
– Fingerprint sensor feature for extra security and easy menu navigation
– 3 inch wide screen colour W-VGA display
– Extended PC connectivity
– Read and write access to a USB flash memory device
– Full keyboard
– Triband, HSDPA, 3G, EDGE, Bluetoothâ"¢, WiFi® and USB
– Direct Push Email
– 2 mega pixel camera plus Secondary camera for video telephony
– High speed internet access with worldwide HSDPA, 3G or WiFi
– 64MB of internal memory and support for miniSD card
– Support for VoIP
– Music playback
Available early summer 2007
Source — Idiot Toys
Product Website – Toshiba