RTX DUALphone 3088: Skype's best Friend Go away PC
The sexy RTX DUALphone 3088 is a Skype VoIP phone that you really should have, the reason for the title "Skype's best Friend Go away PC" is because you DO NOT need a PC to operate this handset. When you buy this cordless phone you will also get up to 5 hours of free calls or you can just call your online Skype friends like you normally would via your computer. The future in phone technology seems to amaze us all and this one is no exception because you need not bother switching on the PC to make Skype calls.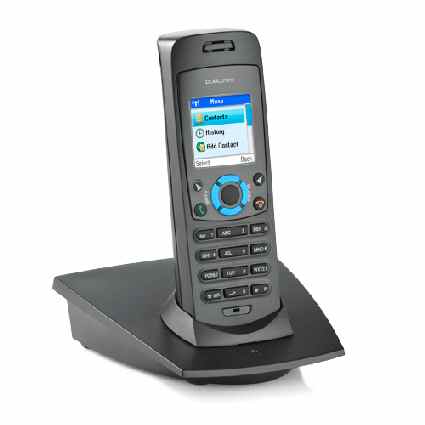 All you need to do is plain and simple really which is just connect the RTX DUAL Phone 3088 base station to your broadband connection and hey presto Bob is your uncle and Fanny is your aunt you have a cordless phone via your landline free yes totally free baby. Some of the main features on the RTX DUALphone 3088 cordless phone are as said No PC required, Wireless freedom up to 300 metres away via DECT, 2-in-1 telephone Skype and standard telephone in one and Intuitive Skype user interface.
Other RTX DUALphone 3088 features —
– Connects directly to your broadband and landline connection
– Sound Quality is very good indeed
– Speaker phone, Color display
– Very Reliable
– Software upgradeable via handset
– Skype certified
– 284 x 188 x 86 mm
– 194 grams
– Calling via SkypeOut to ordinary telephone numbers
– Skype Call Forwarding & Skype Call Waiting
– Works with Skype VoicemailTM
– View Call History of Skype and ordinary calls (30 entries)
– Caller Identity
– 200 entry phonebook
– 10 hours talk time
– Up to 100 hours standby time
– Indoor range up to 50 meters & Outdoor range up to 300 meters
– Colour display with graphical user interface
– Backlit display
– Headset jack
– New message light indicator on handset (Skype Voice Mail, Missed Call, Message Waiting)
What's in the box:
– 1 cordless DUALphone handset
– 1 charging cradle for the handset with power supply
– 1 DUALphone base station
– 1 telephone cable
– 1 belt clip
– 1 installation guide
– 1 credit card size quick guide
– 1 SkypeOutTM voucher
– 1 telephone plug(s) (not all countries)
– 300 SkypeOut Minutes
– 1 power supply for the base station
– 1 Ethernet cable
– 2 batteries (AAA; rechargeable)
Check below for Compatibility —
– MAC and PC compatible as it is connected directly to the broadband connection
– Landline operator subscription (PSTN, VoIP, VoDSL etc.)
– You may have to provide the appropriate telephone plug according to your country
– Broadband Internet connection with Ethernet (cable, DSL, etc.)
Yours Only £ 99.00 — The normal price was £114.00 which means you SAVE £15.00
Source — Product Reviews Net
Buy Now via – Skype
CHECK OUT THE VIDEO BELOW