New Nokia HF-300 Bluetooth Speakerphone: Hello is it on
If you want accessories and you want better still a Nokia one, then what about the Nokia announcing their very first Bluetooth speaker phone called the Nokia HF-300. The HF-300 is a stunning little detachable Bluetooth speaker phone that has a very powerful speaker and DSP noise reduction; it also has a microphone which is perfect for those calls made in your vehicle. One of the main key features on the Nokia HF-300 has to be the auto power off, and the reason this is a good feature because the device knows exactly when to turn itself off after the user stops talking.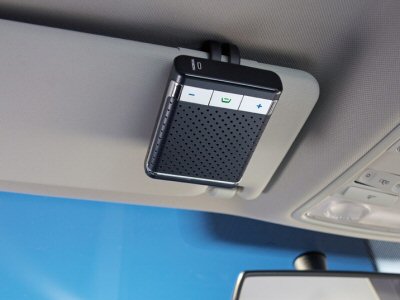 The brilliant Nokia HF-300 Bluetooth Speakerphone is compatible with Nokia mobile phones that supports Bluetooth Specification 1.1 and higher and Hand free Profile 1.0 and higher. It will be available in the third quarter of 2007 and will cost around €90 (£60).