Sharp Sidekick LX Oct 24th & Sidekick Slide Nov 7th Announced by T-Mobile
Oh yes T-Mobile have just announced 2 new Sidekicks which are the Sharp Sidekick LX and the Sharp Sidekick Slide, just to give you a little taster these babies have configurable mood lighting and 128MB bundled microSD memory plus 1.3 megapixel camera with flash. The Sidekick Slide is a great hip top device which comes from Motorola which is the first to get rid of the trademark swivel display and of which has gone on some major diet plan.
The Sidekick LX main specs are listed below and of which will be out on October 24th in either espresso brown or midnight blue and the Sidekick Slide kicks of 2 weeks later on November 24th in either deep purple or black. The Sidekick LX will set you back $299 and the Sidekick Slide for $199.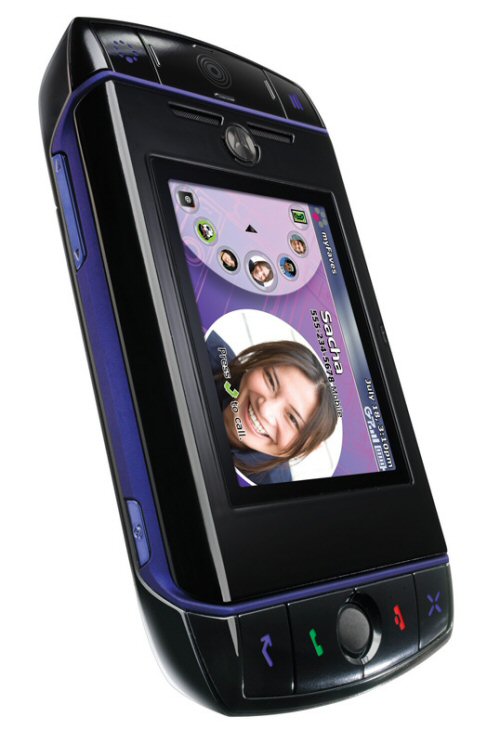 CHECK OUT ALL THE PHOTOS BELOW –
Sharp Sidekick LX main specs –
– GSM 850/900/1800/1900
– 3 inch LCD (Color TFT/TFD) Display with 65,536 (16-bit) colours & 400 x 240 pixels Resolution
– 200 MHz OMAP 331 Processor
– 64 MB Memory plus Memory Card Slot is a microSD (TransFlash) which supports cards up to 4 GB
– Phone Book Capacity up to 2000
– Flashlight – shortcut lights up screen all-white
– Polyphonic Ringtones & Ringer Profiles
– Vibrate
– Bluetooth version 2.0 Supported Profiles: HFP, OPP (vCard only)
– PC Sync
– USB 1.1
– Picture ID & Ringer ID
– Custom Graphics & Custom Ringtones
– Flight Mode
– EDGE (EGPRS)
– Full HTML WAP & Web Browser
– Predictive Text Entry
– QWERTY Keyboard
– POP3, IMAP4 Email Client
– push email
– MMS
– 12 Text Messaging
– 3.5mm Headphone Jack
– MP3, AAC, WMA Music Player
– 1.3 megapixel camera
– Alarm via repeating calendar alert only
– Calendar
– To-Do List
– Games
– Java MIDP 2.0
– Full-Duplex Speaker Phone
– 96 hours Standby
– 6.8 hours talk time
– 130 x 60 x 17.9 mm
– 162 grams
Will you be buying one?
PHOTOS –