The all new Sony Ericsson K850i 5 MP phone: Pre-order yours now and get it first with O2 network
Pre-order you're all new Sony Ericsson K850i blue or green phone right now right here, this is a great opportunity to book yours now for one reason and one reason only, these will sell fast and we mean fast. This Sony Ericsson Cybershot branded phone has a pretty cool 5 MP camera which will capture high quality images, there is also auto-focus and bright xenon flash, image stabilizer, BestPic and red-eye reduction. The cool thing about this phone is not only the looks but it can also take nine shots in quick succession and many more features to make you want one.
Ok so we get the point, it is a great camera phone but not only that it is also a great music phone offering stereo Bluetooth compatibility and an expandable memory plus email software and RSS reader and oh yes real web browser.
Right enough is enough throw away your digital camera and MP3 they are boring, all you need is this one and only Sony Ericsson K850i mobile phone and that's it.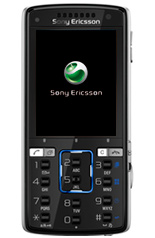 Pre-Order Sony Ericsson K850i Blue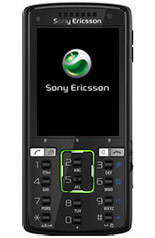 Pre-Order Sony Ericsson K850i Green