Motorola H375 & H680 Bluetooth headsets: Something your ears will just love
Now when it comes to music Bluetooth headsets have to be quality and of course durable in all weathers and most important good sound & comfortable, so are these new Motorola H375 & H680 Bluetooth headsets the ones for you? They could be indeed.
Motorola's latest pair of Bluetooth headsets are the H375 & H680 which are simple and elegant and with MOTO adding a cool feature called "TrueComfort" will really help the ears out somewhat.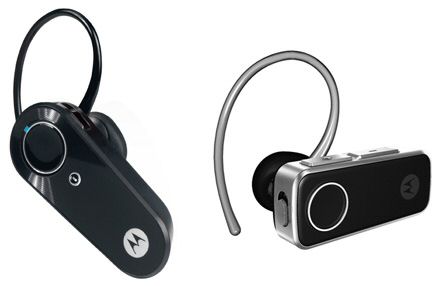 This system TrueComfort gives you the ultimate contact between the ear canal and ear bud, what does this mean? Well it basically means you will get a much better sound and that you can wear these headsets for longer periods without getting that uncomfortable feeling.
There is a special model designed for you ladies that features a frosted design and even comes with a carrying case. The Motorola H375 headset has been labeled has one of the most perfect headsets for first time Bluetooth headset users and this is down to the simple user-ability and colour coded power meter. The Motorola H680 headset on the other hand is the higher end headset which features a special model which is as said above designed for you ladies.
Both of these Motorola headsets are now available for $40 and $80. Source — Press Release
Subscribe to the Phones Review Newsletter (free) for email updates and news, just enter your email CLICK HERE