Binatone Corded/Cordless phone Combo/Answer Machine.
Here we have a corded/cordless phone combination with answer machine in black and silver, and has 120 name  and number memory base with  a 40 name and number memory on the handset.
The Binatone corded/cordless phone combo can be purchased from Argos at an amazing £39.95 with delivery usually within 2 working days subject to stock.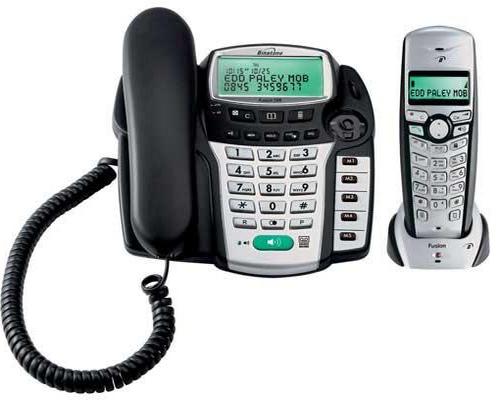 ·         Up to 9 hours talk time.
·         Up to 110 hours standby.
·         10 last number redial.
·         20 call log.
·         Caller ID.
·         5 monophonic ring tones.
·         Ringer volume control on handset and base.
·         6 minute answerphone with remote access.
·         Message playback from handset.
·         Hands free/speakerphone.
·         3 line illuminated display on base.
·         Secrecy button.
·         Clock.
For further information and to buy please click here
Subscribe to the Phones Review Newsletter (free) for email updates and news, just enter your email CLICK HERE