ISS STX5041 Dual Corded Desk Phone for under £40.
This is the ISS STX5041, a dual corded phone ideal for the desk, in a cool black colour, with an answer phone through Skype voicemail. The ISS STX5041 has a large LCD with backlight 2 line segment display.
This great phone can be purchased from Argos at an outstanding price of £39.99.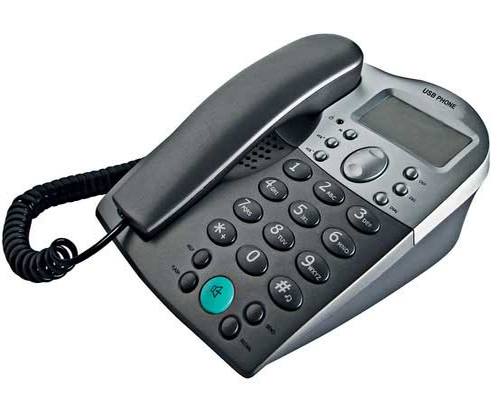 ·         199 name and number memories.
·         Last number redial.
·         Call log.
·         Caller ID.
·         Monophonic ringtone. 
Minimum PC requirements:·         Windows 2000 or XP.
·         400 MHz processor and free USB1.1 or USB2.0 port.
·         128Mb RAM and 15 Mb free disk space.
·         Internet connection 33.6Kbps modem, or any Broadband (cable, ADSL).
To pick up the ISS STX5041 or gain further information please click here
Subscribe to the Phones Review Newsletter (free) for email updates and news, just enter your email CLICK HERE