GEAR 4, Bluetooth transmitter and BluFM FM launches.
Okay, if you've been waiting for this then it's now been launched! GEAR4 has launched its BluFM FM and Bluetooth transmitter, which isn't just an FM transmitter as it pairs up with you mobile phone allowing you to make hands-free calls over your car stereo.
Bluetooth mobile phone paired with your car stereo the BluFM interrupts  the music with a ringtone for incoming calls while also allowing you to make calls over your car entertainment system.
The Bluetooth transmitter and BluFM has a built-in microphone that picks up your voice and transmits it over the radio and suppresses echo cancellation via Digital Signal processing Technology. When a call terminates your music automatically jumps back on. The BluFM in also compatible with any portable music player, and all you need to do is plug it into your car cigarette lighter, and use the provided 3.5mm audio cable to link to your iPod or music player.
The Bluetooth Transmitter and BluFM is available from end November and will cost in the region of £50.00.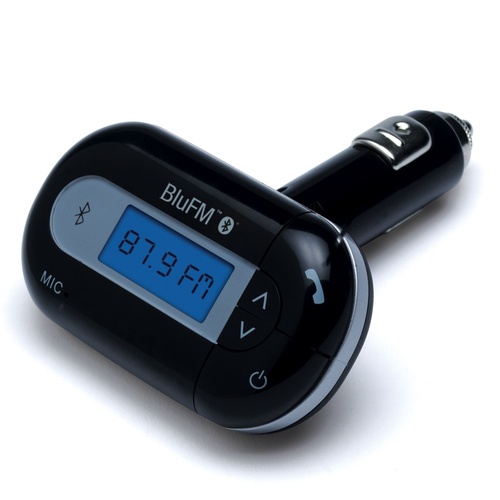 Source — Pocket-lint
Subscribe to the Phones Review Newsletter (free) for email updates and news, just enter your email CLICK HERE