iDect X3i Single Phone with Answer Machine
Looking for a classy looking phone for your home? Then why not get the iDect X3i, a single phone completed with answer machine. The iDect X3i is a stylishly fashionable black with contrasting silver button area, and has a 1.5 inch 65 colour display.
Argos is currently offering the iDect X3i for sale at £49.99 bringing you a saving of £10.00 (originally priced £59.99) and can deliver usually in to working days subject to stock availability.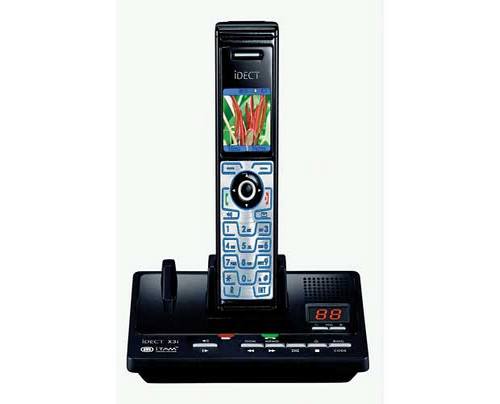 ·         Handsfree speakerphone.
·         200 name and number memory.
·         20 last number redial.
·         50 call log.
·         Secrecy button.
·         Large display.
·         SMS facility – up to 35 texts.
·         10 ringtones – 5 monophonic, 5 polyphonic.
·         Call timer.
·         Alarm.
·         Clock.
·         Ringer volume control on base and handset.
·         Caller ID.
·         Keypad lock.
·         Message playback from base.
·         2 wall papers.
·         Call transfer.
·         Up to 10 hours talktime.
·         Up to 100 hours standby time.
·         Up to 12 minutes recording time.
·         Message counter.
·         Requires 1 rechargeable battery (supplied). 
For further information or to buy please click here
Subscribe to the Phones Review Newsletter (free) for email updates and news, just enter your email CLICK HERE