Hop-on brings you the HOP1900 disposable phone: Use on Verizon's Open Network
Stop throwing your expensive mobile phone at the wall and breaking it, just break this one. Hop-on has brought back to life the disposable phone which is fantastic news. Before we chat about this phone I can remember a movie that shows someone buying a phone from a machine and for the life of me cannot remember the name of the movie. Now come to think of it, was it not Ultra Violet?
Anyway we are to tell you about this phone, the HOP1900 disposable phone is that popular that it sold out in 15 to 20 Walgreens across the west in just a matter of hours which is fantastic, you can see a picture of the way the phone is displayed.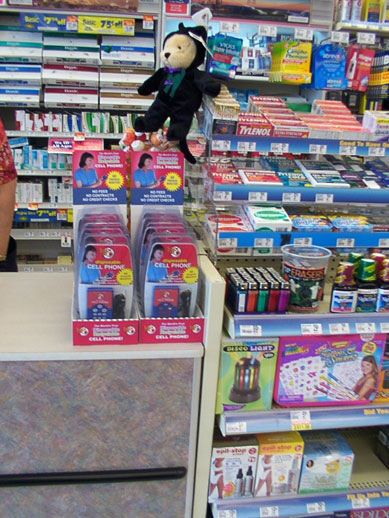 Right a little about this cool phone, Hop-on have brought these babies for use on Verizon's Open Network which means it will allow outside phones and mobile devices to connect to their network (great start). These new phones are aim at kids, tourists, teens, business travelers, vacationers, seniors and yes those who have credit challenges.
Hop-on disposable cell phones come in different styles for example one called "The Graffiti," which will be sold for under $50 through Hop-on's wholly owned subsidiary, Graffiti Wireless. The Graffiti phone will initially be sold to distributors, with additional long term branding opportunities available.
Hop-on HOP1900 disposable phone features —
– Tri-mode 1900MHz CDMA
– 90 locations Speed Dial
– 100 entries (Phone Book)
– Standard Li-Ion 720 mAh battery
– Digital talk time 3 hours
– Standby time 240 hours
– 112 x 46 x 17 mm
– 12 Ring Tones
– Built in Antenna
– No LCD
– For compliance with FCC mandated E911
– For the hearing impaired (TTY Compatible)
– 20 incoming, 20 missed and 10 outgoing (Call History)
– Multi Languages
– Optional GPS Module: For location-based services
These phones are available in North America, South America, Latin America, Australia and Asia.
For more information on these new phones please do visit the source link below.
Source — Hop-on