3G Nokia 6263 monoblock live with T-Mobile and soon 3G network launches
The Nokia 6263 has finally gone live on T-Mobile's network, and so are T-Mobile now ready to flip the switch on their 1700mhz 3G network? The Nokia 6263 can be describes as a US spec Nokia 6267, and roughly has the same features such as Bluetooth, media player, microSD slot, 2.2 inch QVGA display, but with a downgraded camera at 1.3 megapixels, white the 6263's dual-band GSM radio (850/1900Mhz) is ideal for the US airwaves.
However, what is somewhat exciting is this S40 phone has 3G support on the 1700Mhz band to which T-Mobile are probably going to launch or announce tomorrow. So if you are excited about an S40 monoblock phone that has support for T-Mobile 1700Mhz then take a quick trip to your T-Mobile dealer.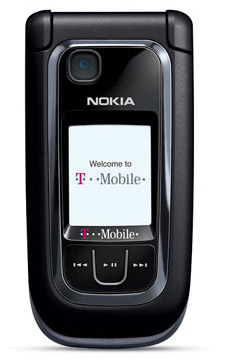 Source — Noika.com
Subscribe to the Phones Review Newsletter (free) for email updates and news, just enter your email CLICK HERE