New iPhone-iSync allows you to Sync folders to your iPhone: Will the Apple detectives get involved?
Ok to start off with what a conjured up name this is "iPhone-iSync" which in basic terms of understanding means that you can sync folders to your iPhone (Oh my god they are so clever). What worries us is, surely this name will have to change before the Apple detectives get involved.
Will the name change prior to release? iPhone-iSync's hope to enable full PIM and iTunes synchronization from Macs, Windows and Linux computers to Apple iPhones and even iPod touches but it is said that the interim beta functionality is still pretty hot which indeed offers very simple folder sync instead.
The automatic sync can be set up which will make the iPods one of the coolest pocket drives on the market. Click the source link below to learn more, then please come back and tell us what you think in out comment area below.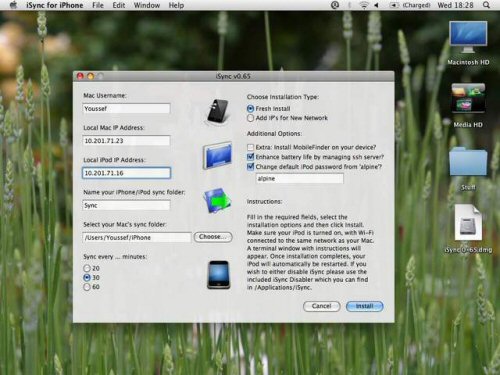 Get Phones Review delivered by email for news updates — Get our newsletter