Verzio Twinn and Duplii new launched phones: Dual SIM one with 3G
Not too sure if these phones are the best but Verzio have just launched two brand new phones that some may just love; the names of these phones are called Verzio Twinn and the Verzio Duplii.
We all know that Dual SIM mobile phones are hard to come by in some parts of the world so this might be great news for you in the Asia area, the new Verzio's new Duplii and Twinn handsets seems to be something you should consider now, lets start with the Duplii which is the first handset with dual-SIM slots, the Verzio Duplii also features a 2.2-inch display, 2 megapixel camera and media playback capabilities.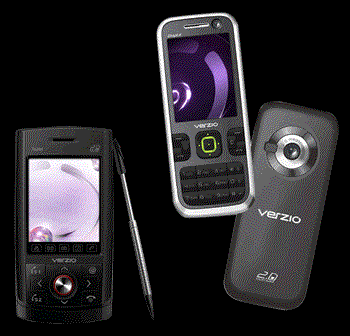 The Twinn is basically the same with EDGE only which yes is without 3G, both of these mobile phones are on sale now in the Philippines but should be available in the rest of Asia sometime in 2008. More info via the source.
Get Phones Review delivered by email for news updates — Get our newsletter