Helio Ocean gets full featured YouTube: Engadget have a play around
Helio brings full-featured YouTube to the Ocean and Engadget our little darlings have had a play around; they have indeed played around with this app meaning they have plenty of time on their hands (The lucky Sods).
They go on to say as far as mobile YouTube applications go this one is pretty damn hot and that it includes the eye candy-rich iPhone version, so far so good then. But now Helio have had a stab in the dark at opening the vast world of what they call "Time Wasting".
Do not hold back Engadget, love it. They carry on to say that the brain-numbing video entertainment to its subscribers do match the best in the market for slickness and how easy it is to use, plus how Helio describe that they are now apparently providing the "most complete YouTube experience currently available on mobile."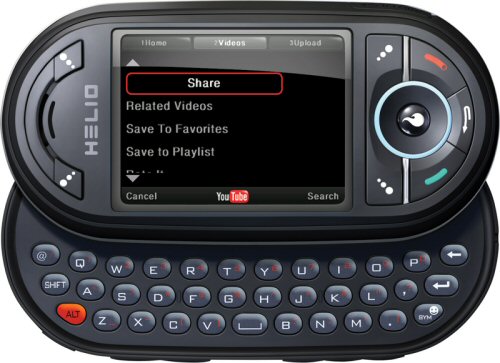 So Helio are boasting now are they (Good for them), because it is said that this claim is backed up by a few cool features like for example geo-tagging of posted videos using the Ocean's integrated GPS, simple instant uploading which is very easy to use and login capability which allows users to rate, comment and even post video replies as they would on their PCs.
Helio have decided to go free with all this stuff and you can look for it to be available to Helio Ocean owners now.
Source – Engadget