Orb is set to finally get official to open up Apple iPhone: Opens new doors
Orb already have an array of devices it already supports but hey they want more, and that is what they will get. Apparently according to the source below "The Register" Orb are now apparently set to finally get the (oh Yeah) official with its support of both the iPod touch and what we are interested in the Apple iPhone within the next few days.
Other devices will be included as well of course; this will allow place shifting with the help of the Apple iPhone's browser which will include you accessing your music collection via the cool Orb-powered version of Winamp.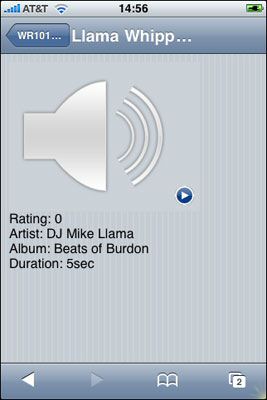 On the iPhone you will have the ability which is a benefit of being able to send say links to songs in an SMS chat session.
At the moment this is not set in concrete as it is not yet official but hey watch this space for an update.
Source — Full Information
Get Phones Review delivered by email for news updates — Get our newsletter