Callpod Phoenix: Bluetooth conference calling headset
Here we have the Callpod Pheonix, in its center is a unique Bluetooth which can actually link up five, yes that's five, Bluetooth headsets simultaneously giving full duplex conference calling via Skype or Bluetooth capable mobile phones. The buds located round the Phoenix are Callpod's Dragon model which offers great push-to-talk feature.
The Callpod Phoenix is wireless and fully rechargeable via a mini USB. Hopefully after missing the December 07 release date Callpod will update soon on a new release date, or we may possibly see it at CES, and get an idea of the price range.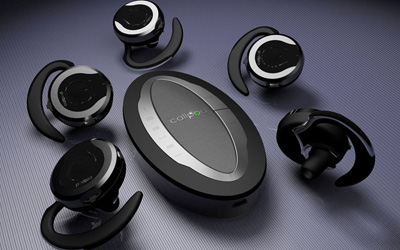 Source — callpod
Subscribe to the Phones Review Newsletter (free) for email updates and news, just enter your email CLICK HERE