US to get GPS-packing P527 smartphone from Asus this year
Asus will be releasing the much awaited Asus P527 GPS enabled WinMO 6 smartphone in North America early this year. Problem is it looks like Asus believes this first Asus North American handset doesn't deserve 3G.
So unfortunately they've stuck with quad-band EDGE, however the in-built Bluetooth, Google Earth GPS integration and WiFi go somewhere towards making this shortfall up. And as yet there is no pricing available for us to report but once we do we'll let you know.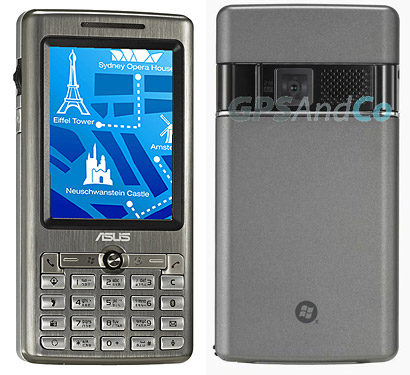 Source — pcper
Subscribe to the Phones Review Newsletter (free) for email updates and news, just enter your email CLICK HERE