New HP PDA smartphones Silver and Oak handset details leaked
HP is about to announce the HP Silver and HP Oak smartphones with both devices on Vodafone later this year, both phones with be run via Windows Mobile 6. The HP Silver comes with Blackberry maker, RIM's, and SureType keyboard.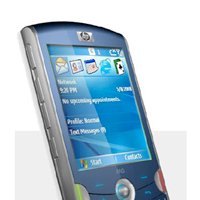 July and September respectively is the expected availability dates, and both phones will take advantage of Vodafone's expanding 7.2 HSDPA. If HP fails the HSDPA connectivity it will also bring Wi-FI so GPS users won't get lost. The Silver and Oak will have QVGA colour display.
Source — BoyGeniusReport
Subscribe to the Phones Review Newsletter (free) for email updates and news, just enter your email CLICK HERE